Have I got a treat for you today! Guys, this is a really really good one, so fasten your seatbelts and get ready.
Ender Lilies: Quietus of the Knights is a fantasy, 2D, action-adventure, Metroidvania RPG reminiscent of the soulsborne games, Hollow Knight and Blasphemous all in one irresistible package. It was developed by Live Wire and Adglobe and published by Binary Haze interactive. It's beautiful, it's profound, it's dark, it's creepy, and it's addictive. Before I say another word, I recommend it, wholeheartedly. I like to be positive about the amazing games I get to play writing for MHG, and I like to see the best in every game I play – but man, I fell head over heels for this one.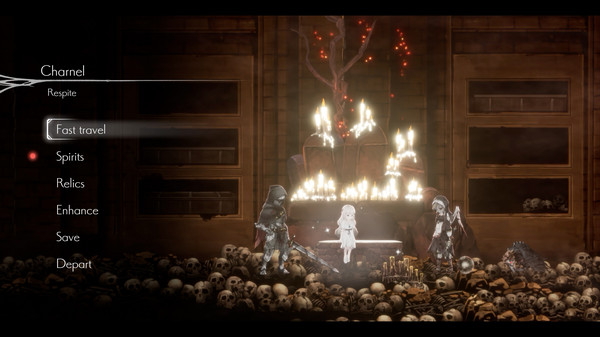 The game follows Lily, who awakes one day and sets out to discover the mystery behind the Rain of Death, which has destroyed the kingdom. You'll journey across the map, discovering new routes and secrets, finding items to upgrade your weapons, and destroying the Blighted.
The combat is easy to get a grip of, but you'll succeed especially if you've played similar games (obvs), like Blasphemous/ the soulsborne games etc. I recommend playing with a controller, as I feel this is the most natural way to play a game where dodging and timing are crucial, and it plays well with a controller.
The art is gorgeous, with a dark and dingy colour palette that suits the eerie environments traversed by Lily, but is still so pretty, with some stunning bright highlights emerging from the darkness, from the aptly named lily-white protagonist, to the blood red of the undead enemies. Think atmospheric anime Dark Souls? I know that sounds weird but stay with me here, it really works. And I'm not somebody who is a huge fan of Dark Souls – they're decent games, but I'm a heckin noob.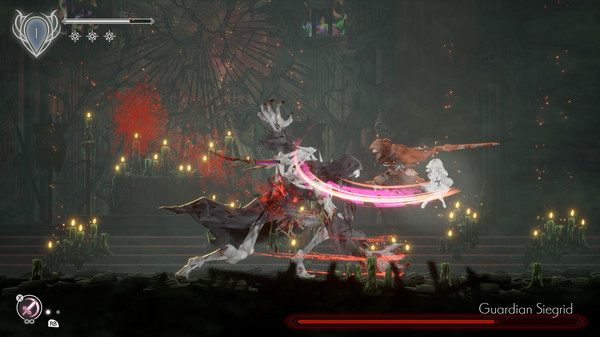 Paired with some haunting music throughout, all created by Indie band Mili, it's not just a game that plays well, but also an artistic, aesthetically pleasing experience. From the reviews on Steam already, the music is a popular element of the game – so good job, Mili! Another soundtrack to add to my work playlist…
One thing that I really enjoyed was the design of the protagonists and how the attacks work. Lily is followed constantly by a variety of spirits, and rather than Lily fighting herself, she calls on these spirits to fight for her. This is particularly interesting because some of the abilities can be launched forward, so you can keep Lily at a safe distance whilst attacking. It also gave Lily such a gorgeous vulnerability as a young girl, and this made me want to protect her that much more. Her design is already cute, and in the dark environments you'll traverse, I think her character contrasts beautifully.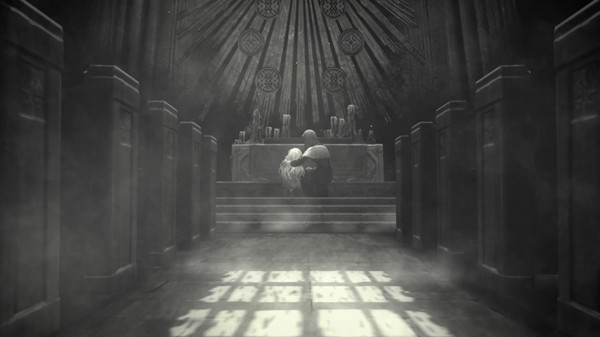 The enemies you'll encounter are diverse, each with their own little quirks which you'll quickly become familiar with. Like a typical soulsborne experience, be prepared for some early boss fights that'll get your head firmly in the game, and each which grant you an exciting new ability. You can swap these out of your line up whenever you reach a resting place, which are pretty much the Ender Lilies equivalents of bonfires. From these locations, you'll be able to fast travel (after a certain time), upgrade your abilities, save the game, equip relics and swap out abilities. Like the famous bonfire, this is where you'll return when you die.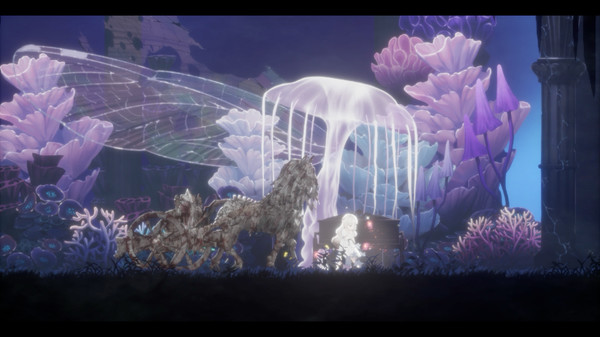 If there's one thing I'd love to see added, it's voice acting. This game has such a stunning story to be told, and I would love more than anything to hear it all voice acted in the same ethereal fashion as Dark Souls. It would add so much to the game as far as I'm concerned – not that there's much to improve on, besides one or two animations that don't always play out properly.
Ender Lilies: Quietus of the Knights is a gorgeous little game currently in early access for PC, but it's also coming to other platforms in the future. And you should definitely play it!