Christmas is a time when TV's schedulers – trust me I've been one – pack their channels with enough films to open a Blockbuster and not have a stock shortage. Plenty are as festive as you would expect, plenty more are thoroughly decent ways to spend a couple of hours in front of the TV.
Of course, you don't need reminding Christmas classics like Die Hard, Gremlins, It's A Wonderful Life and Elf are all essential viewing at this time of year. Chances are this deep into December you've already watched at least one of them twice.
Instead, this is a selection of good, and really good films, on TV over the next few weeks. With the added bonus that everything selected is on a Freeview channel, so you don't need to be subscribed to anything in order to enjoy an eclectic batch of films scattered across the festive schedules.
Here's part one to take you up to Christmas Eve, with Christmas Day to New Year's Day to follow. Details are correct at time of going to press, and the majority should also be available on their parent catch-up platform for at least a week, if not longer.
19th December
Happy Death Day, 10.55pm, Film4
Some films get by thanks to a committed central performance and Happy Death Day is one such film. A self-aware horror heavily influenced by Groundhog Day (more on that soon!), this teen scream thriller is elevated several notches by lead actress Jessica Rothe. Amid slasher tropes, she helps keep the film whizzing along at 100mph with a performance deserving of a far wider audience.
Fated to relive her murder over and over and over and over until she can figure out why she's caught in a horrific time loop, Rothe, as college student Tree Gelbman, yep that's her name, is a riot. Tasked with squeezing every last drop out of an amusing, playful script, she delivers with aplomb. The scares are intermittent but the enjoyment of a fun slasher concept is constant thanks to her dynamic, scene-stealing performance.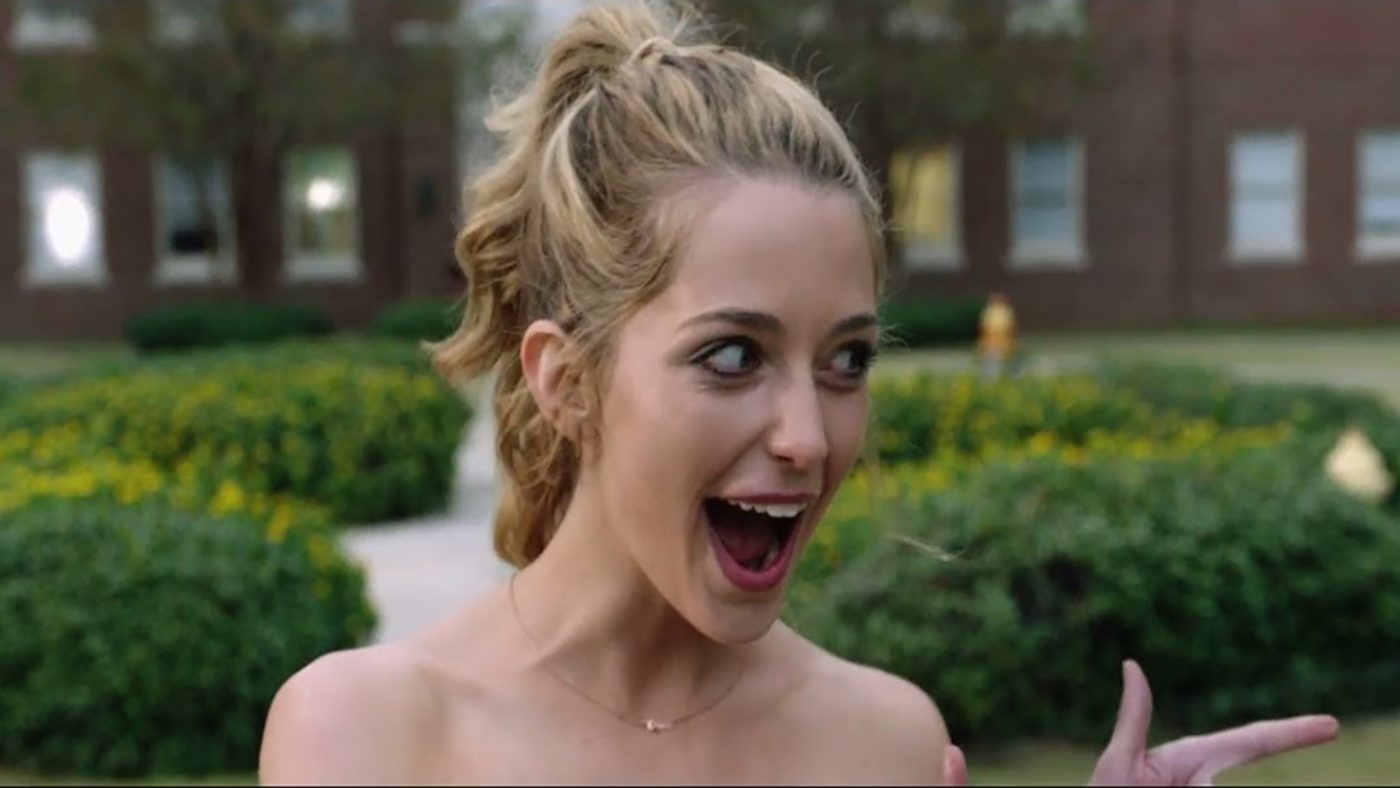 20th December
Groundhog Day, 1.15pm, Dave
Okay, it's an obvious choice but The Greatest Romantic Comedy Ever Made™ warrants inclusion in pretty much any film list worth its salt. And after the year most of us have had, you very much deserve 101 minutes of Bill Murray at the absolute peak of his charismatic powers.
It's a wonderful, high concept film played for inventive, quotable laughs. A joy from start to finish, but you probably knew that already.
21st December
The Big Sick, 00.10am, BBC1
Emily V. Gordon and Kumail Nanjiani's semi-biographical romantic comedy drama is a bittersweet watch. A sharply observed look at the intricacies of an interracial romance in modern America is further layered with heartfelt tenderness when Emily is struck down with a mystery, life-threatening illness.
The classic comedic set-up of strange bedfellows getting to know each other and overcome perceived differences gets a welcome shot in the arm, with Nanjiani as himself and Zoe Kazan as Emily lending the tale sparky, affable and likeable charm. Whether there is a happy ending is for you to find out, but the time spent getting to the finale is a well-earned emotional rollercoaster.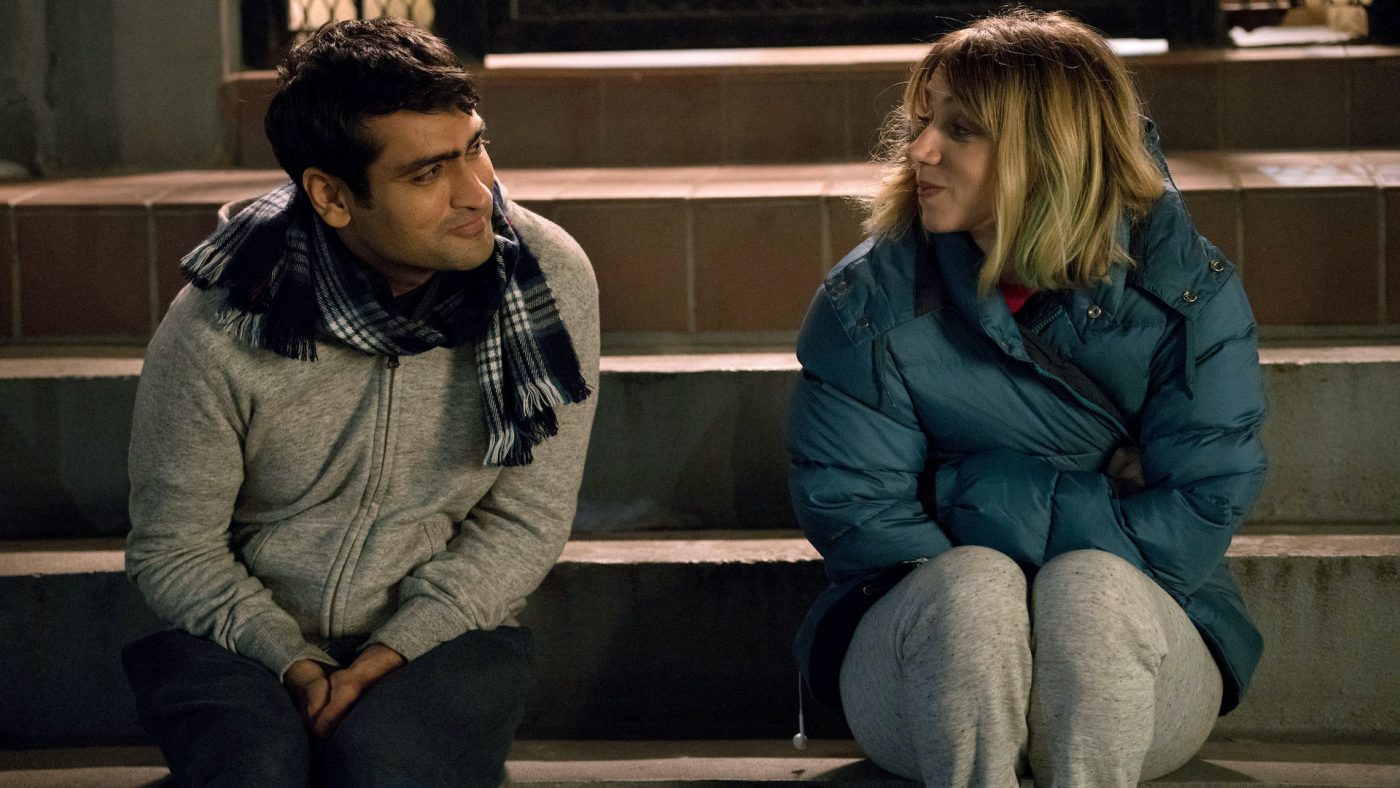 22nd December
Central Intelligence, 6.50pm, Film4
The bromance between Dwayne Johnson and Kevin Hart is in full-swing in this rip-roaring action comedy that showcases both actors' propensity for not taking themselves, or each other, too seriously.
Hart is the fish-out-of-water Calvin, drawn into a world of global espionage after reaching out to an old High School friend, Bob (Johnson). Because of course.
What keeps things ticking along is Hart and Johnson continually raising each other to deliver on the surprisingly well-crafted set-ups. This could have been a lazy cash-in on two headline names but instead is an unexpectedly heartfelt comedy with plenty of fun to be had during its brisk runtime.
23rd December
Phantom Thread, 10pm, BBC2
Calling Phantom Thread exquisite is like saying its director Paul Thomas Anderson is a fairly decent filmmaker. Phantom Thread is a sumptuous romantic drama set in 1950s London, and the very particular lifestyle of renowned dressmaker Reynolds Woodcock (Daniel Day Lewis).
Lewis is as transfixing as you might expect, and is ably complimented by Vicky Krieps playing his enigmatic love interest Alma. Wedged firmly between the two is Woodcock's sister Cyril, played by Lesley Manville with an acerbic wit so sharp it could slice through steel.
Anderson is adept at finding the poignant details in his characters and does so again with a near perfect examination of the psychology in a relationship that probably shouldn't work but somehow does. The jet-black humour, unfussy framing and brilliant performances all lend themselves to a film that is accessible as it is unpredictable. The film's substance more than matches its style, lending the film a layered luxuriousness that further cements Anderson's position as one of the great modern directors.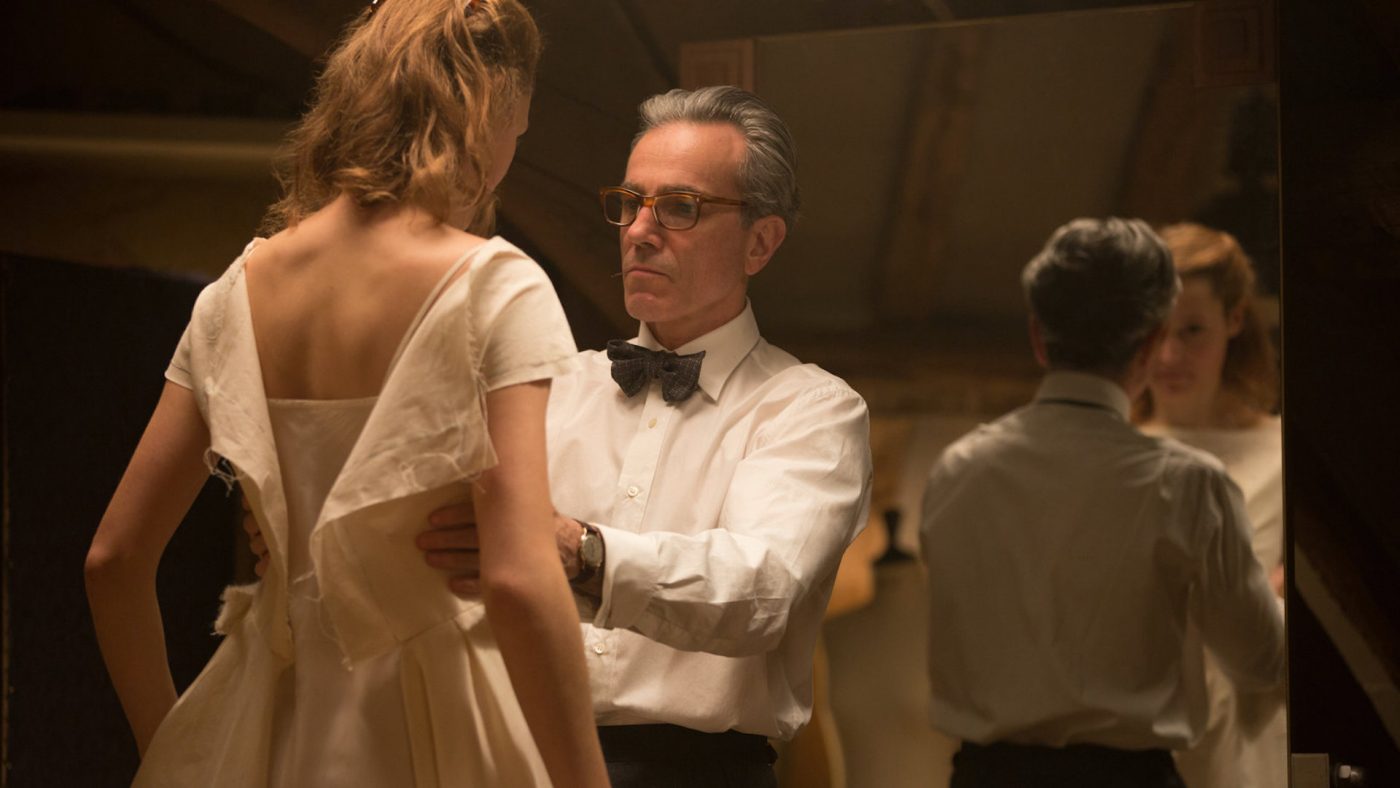 24th December
Paddington 2, BBC One, 4:15pm
The world is simply better with Paddington in it. His debut big-screen adventure is a wholesome family feature with a beautiful, heartfelt tone. Thankfully the sequel continues the good vibes, firmly planted in the kind of cinematic Britishness that trades on red phone boxes, black cabs and far-too-prim-for-the-majority-of-London accents. Case in point, the BBFC's rating contains the following warning: 'There is infrequent use of very mild bad language such as 'bottoms' and 'oh my God'. While we couldn't possibly advocate Paddington bouncing around grotty South London crack dens calling everyone a dirty slag, the biscuit tin tweeness may prove too sugary for a few miserable sods.
For everyone else, you get another rollicking adventure with the world's most optimistic bear as he faces a his most terrifying foe: a scenery-chewing Hugh Grant. To say Grant is having a ball playing the nefarious thespian Phoenix Buchanan is like underselling the moon landing by calling it a quiet weekend away for Armstrong, Aldrin and Collins. Grant's performance is sublime, culminating in a show-stopping final number that keeps the chuckles coming right until the end of the runtime. A wonderful family film that should melt all but the coldest of hearts.