A good 3D platformer is like a nice warm bowl of soup on a cold winter's day: just so, so good for the soul. And New Super Lucky's Tale is exactly that. I think I legitimately squealed with joy when I first started playing it. This is one gorgeous little platformer.
Published in 2019 as an expanded version of 2017's Super Lucky's Tale, and created by Playful Corp, New Super Lucky's Tale follows a young, adorable little fox called Lucky Swiftail. It includes an expanded story, better graphics and controls, and is a tighter, better, bigger version of the original game. It's also a sequel to a VR title from 2016, but stands alone marvellously – I say this as someone who has never played the VR title. I also hadn't played the original game before I played this, but that didn't make me any less impressed.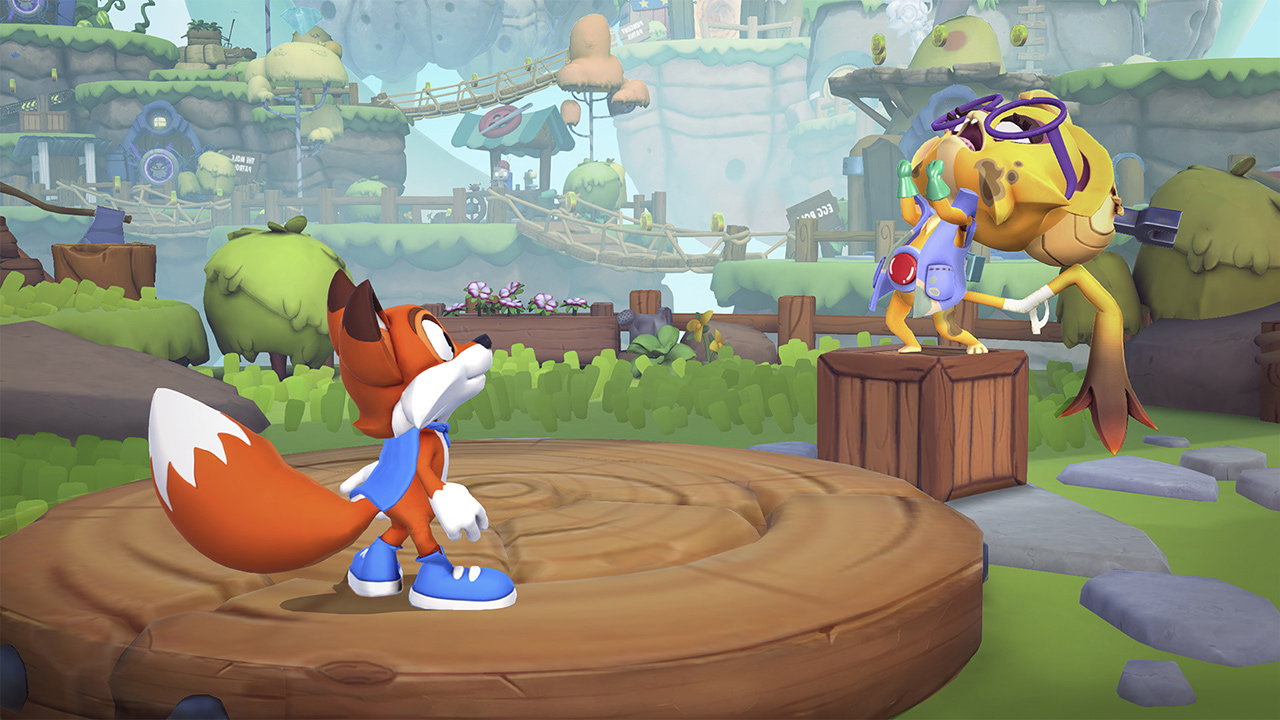 The plot follows Lucky the fox, who embarks on a heroic quest to protect the Book of Ages from the evil cat Jinx and his mischievous children, the Kitty Litter. The game showcases all that is best in recent, kid-friendly platformers, with a lovable protagonist, lots of humour, colourful and creative worlds, and a simple and easy to use control scheme.
When I first started playing the game, I was taken back to the wonder I felt as a child when I played the PS1 classic Spyro the Dragon for the first time, which is my favourite game of all time. New Super Lucky's Tale is cute, fun, and well worthy of standing among other well-loved platformers, like Yooka-Laylee, Banjo-Kazooie, Spyro the Dragon, Crash Bandicoot, and a whole host of Mario games.
Like Spyro and Crash, the game takes place in a number of 'hub' worlds that lead you to a series of smaller levels. Some of them are side-scrollers, some are puzzles, some are mazes, and others are just open for exploration. Most levels just require you to get to the end of the level, but also have another three potential objectives, either requiring you to collect a certain number of coins, find five letters scattered around the world, or find hidden areas.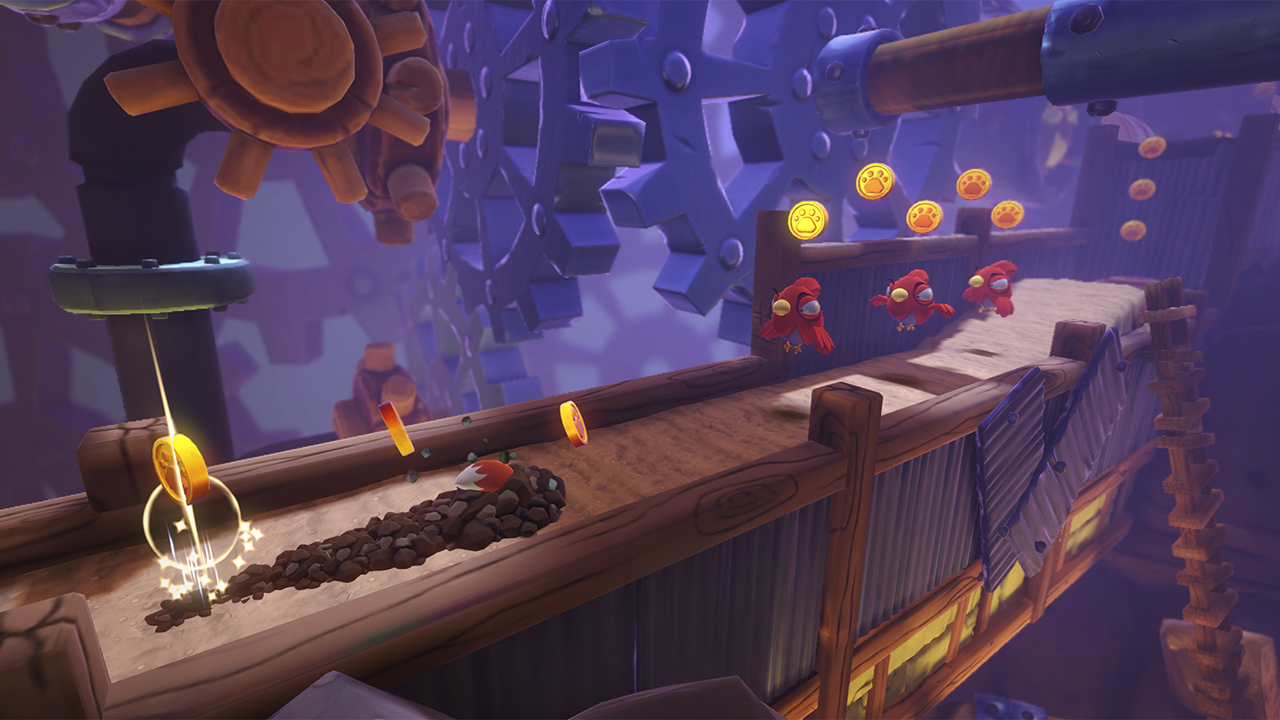 There's something for the completionist to work towards, and rewards for doing so, but equally there's something for the casual player. The game is fairly easy, and will not pose much of a challenge to the seasoned gamer, but it does get noticeably harder along the way, with some challenging boss fights later down the line. For this reason, I think it would be a great game for parent and child to play together.
Each new setting also brings with it new characters to love and enemies to defeat, and sometimes new game mechanics too, so the game stays interesting throughout. You can also use your hard earned coins to unlock new outfits for Lucky, which just make him even more lovable. What's can be cuter than a little cartoon fox in a top hat or a cool pair of shades?!
The hub worlds are each charming and differently themed, from a sunny seaside resort to a spooky ghost town. The latter, Hauntingham, was the highlight of the game for me. I loved the whole concept of a ghost town with its own spooky carnival and ghost train; I loved the creepy but cutesy atmosphere; I loved the effect created by the dark town being lit up by glowing ghosts and lanterns; and I loved the little ghost characters and jack-o'-lantern enemies. It's enough to rival Luigi's Mansion.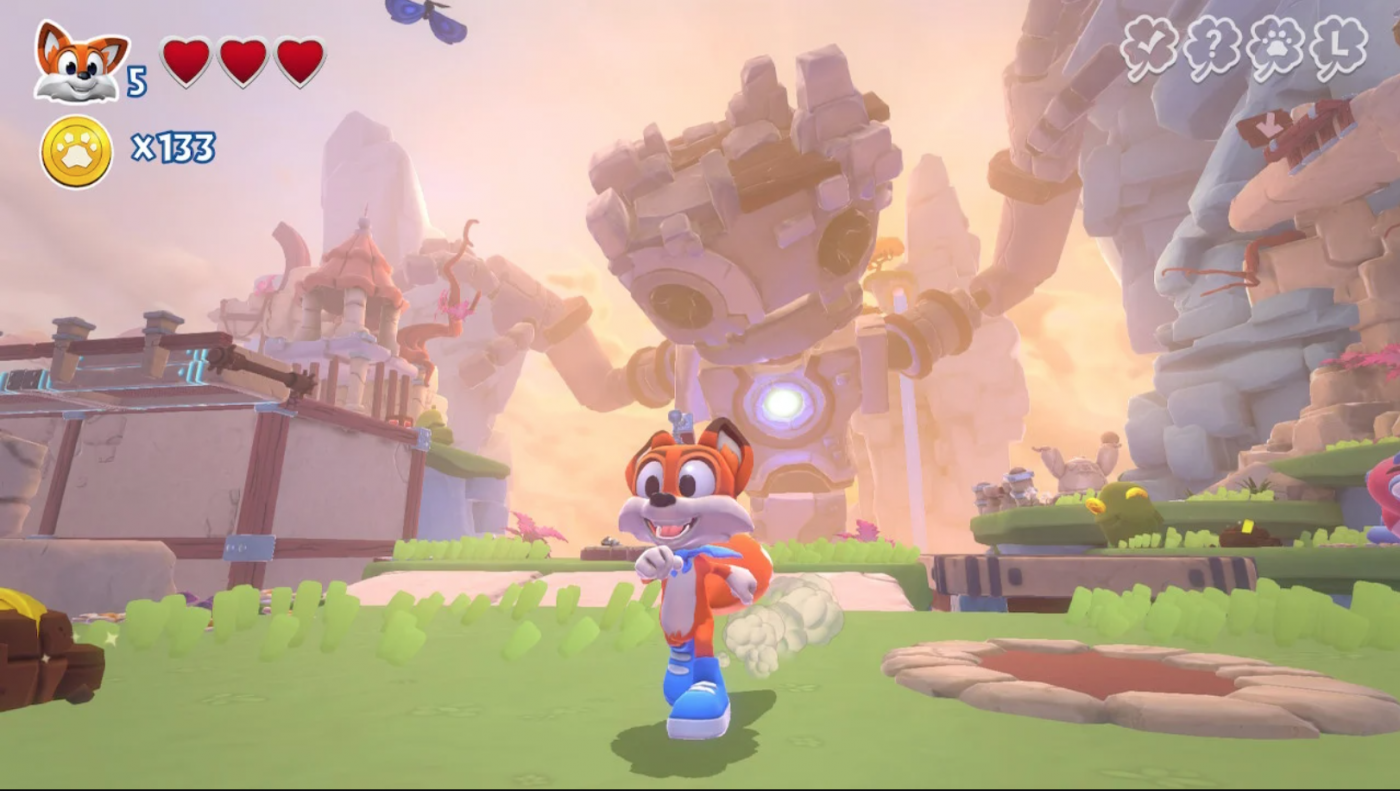 All in all, New Super Lucky's Tale is a beautiful little creation by Playful. It's incredibly sweet, perfect for the young ones in your life but with enough charm, humour and downright silliness to make the adult player smile too.
New Super Lucky's Tale is available on Nintendo Switch, Xbox One (later this year) and Playstation 4 (later this year).