So, I'd like to begin this article by apologising for its lateness. It was due Summer this year when the issue was released, but a series of mental health issues and issues in my personal life meant that this article was delayed. So to the hardworking people who put this magazine together and got it sent to me, I apologise profusely. Hopefully, this review will do your work on Ninty Fresh justice, and will celebrate it in all its glory despite its lateness.
With that said, let's have a look at what we're talking about today. Not a game, folks. Today, we're looking at a magazine. Remember those things? Didn't we all love getting a magazine as a kid?
Funded on Kickstarter, Ninty Fresh is a truly incredible and beautiful creation. It's an unofficial Nintendo magazine celebrating everything 'from NES to now' as the front cover enticingly declares. And this magazine truly does justice to the experience of Nintendo gaming.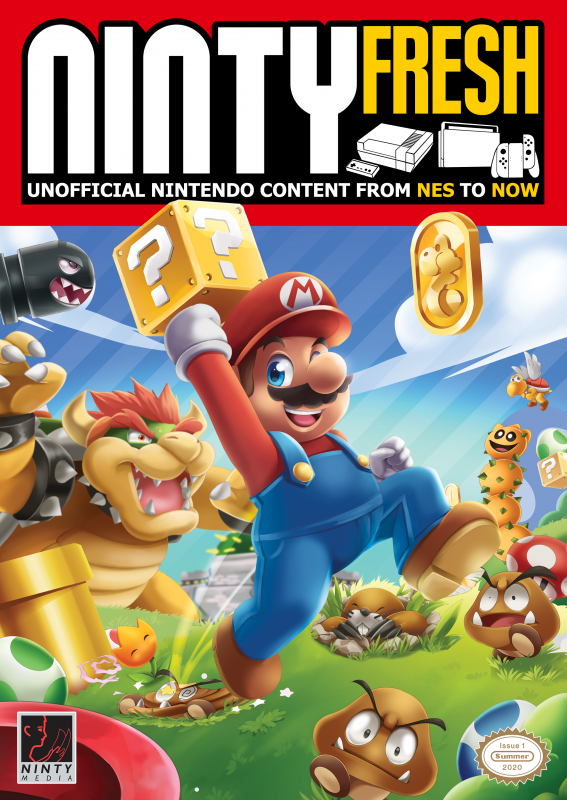 Reader, this magazine is absolutely stunning, from start to finish. From the gorgeous, colourful artwork to the depth and variety of content included, Ninty Fresh is a true triumph, and brings back all we love about print media in breath-taking fashion.
The first page welcomes us to this new endeavour. A short introduction, written by editor-in-chief Paul Murphy, harks back to the days of the Official Nintendo Magazine, which stopped in 2014 after 114 issues. 'It was the end of an era', writes Murphy, 'as Nintendo decided to use other avenues to distribute coverage on its games and systems'. While Murphy admits the many benefits of the internet, he recalls something so many of us miss regret about the digitalisation of media: 'there's something special about a magazine. It always felt more personal, more involved'. Growing up in an era without the internet, Murphy admits there is something special about magazines, and with Nintendo's success only growing, Ninty Fresh seemed like a wonderful idea.
Reader, it was an incredible idea.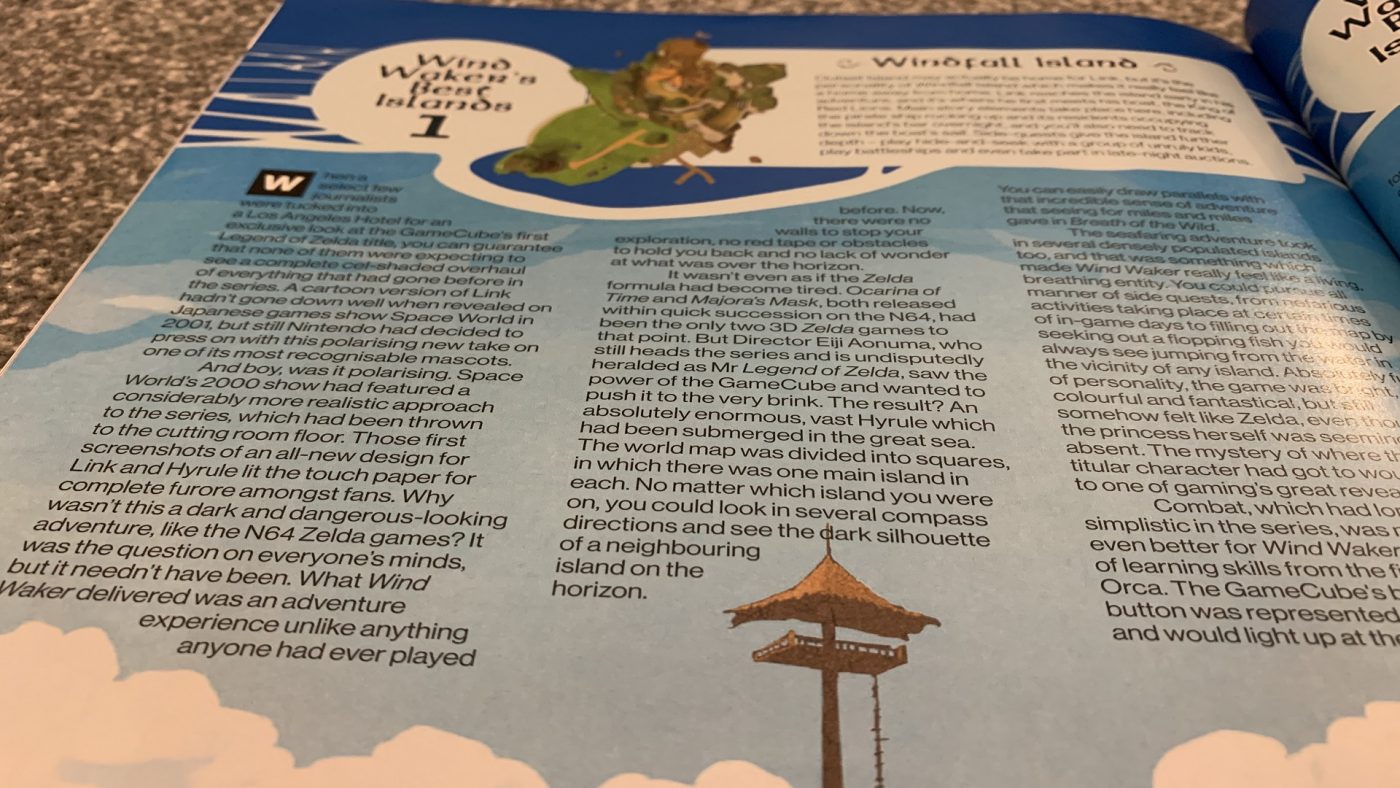 Ninty Fresh is packed full of diverse content, from timelines of Nintendo and Mario history, to reader letters and feedback, to interviews, game reviews, other opinion pieces and even some puzzles and games ('Find Waluigi' instead of 'Where's Wally?', could it get any better?!). Not only that, but it's just so beautifully put together. Every single page is a marvel to look at, and a work of art in its own right. Each article is written with true love, devotion and enthusiasm. It's a truly fantastic magazine in every way.
The Editorial, again written by Murphy, takes us in greater depth through Nintendo's recent and incredible success, with the incredible timing and success of Animal Crossing: New Horizons back in March, the mind-blowing sales of Nintendo Switch consoles throughout the year, to the popularity of other Nintendo names, including Pokémon Sword and Shield, Luigi's Mansion 3, and The Legend of Zelda: Breath of the Wild. Murphy's Editorial does a wonderful job of emphasising just how unimaginable Nintendo's success has been over the past year, and in turn of celebrating that success and thinking to future projects.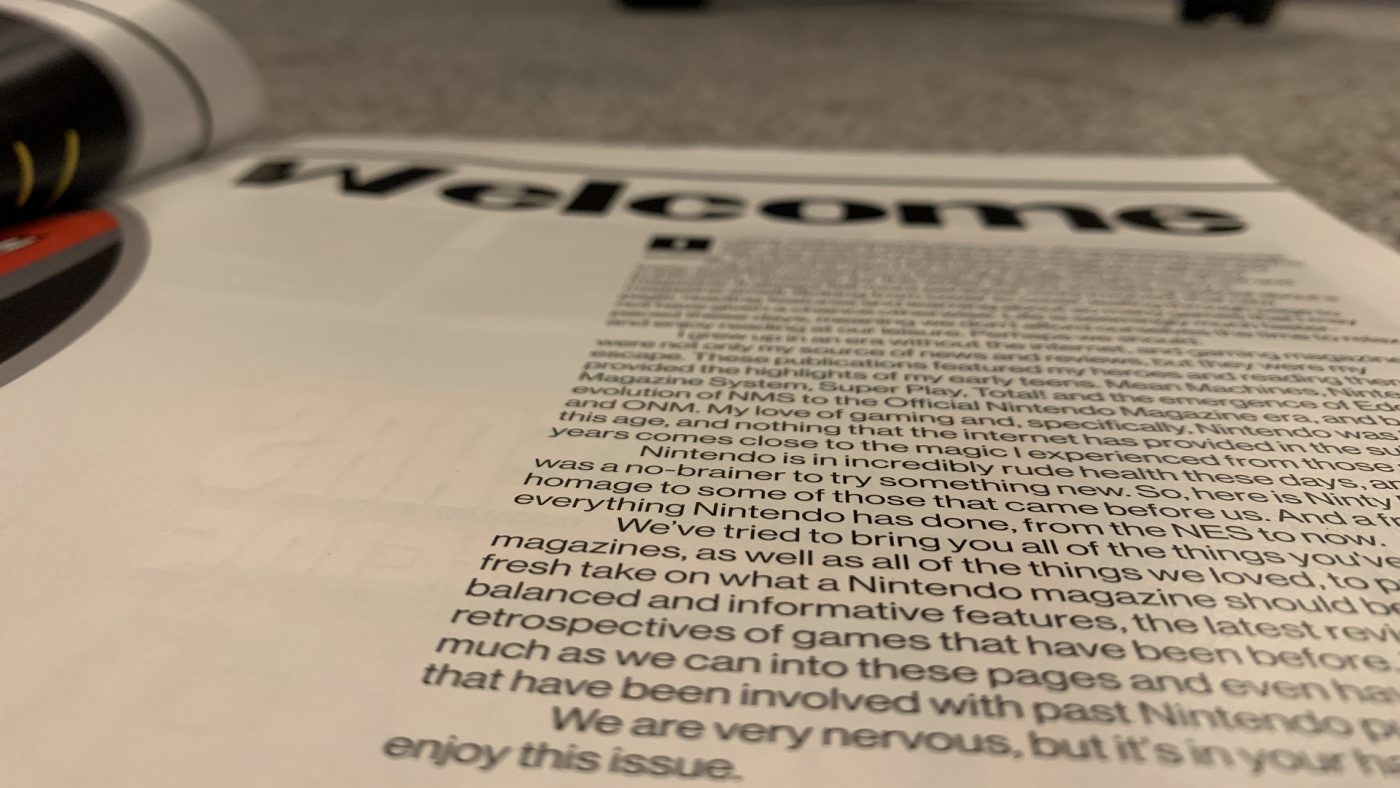 Next we're treated to an fascinating feature that helps to fill in a lot of the blanks since the last ONM issue back in 2014. It reminds us not only of the high points, namely the release of the Nintendo Switch 3 years ago, but equally of the low points, such as the poor performance of the Wii U, and provides great insight into important bits of Nintendo history. It's a testament to how much gaming has evolved in what is really a short period of time, and is a must-read.
The Feedback pages are worth a mention, however brief, for a few reasons. Not only do they show the incredible support the Ninty Fresh project has received, but the pages provide some insight that might otherwise be glossed over in a magazine of this kind. Whilst many show their enthusiasm for Nintendo and print magazines, others remind us that gaming is not a perfect space in any sense of the word, pointing to the recent abuse scandals in the Smash Bros community.
Ninty Fresh do a good job of emphasising the seriousness of such an issue despite the issue coming to light only as the magazine went to print. The editors issue a statement of support for survivors and a crystal-clear declaration that such behaviour must not be tolerated. While this is only a small element of the magazine, it's a stern reminder of the toxicity of some gaming spaces, and I applaud both the author of the letter and the Ninty Fresh team fordrawing what attention they can to the issue – this is despite the fact that the issue was going to print as the scandal broke. Kudos, editors!
An interview with Tim Street, the editor of the first official UK Nintendo magazine, reminds us of the history of print media and gives a fascinating insight into the workings of a popular magazine and the pain felt by those involved at its closure.
The following 22 pages are then packed with an incredible celebration of the Super Mario games given the 35 year anniversary of Super Mario Bros., with analyses of 23 Super Mario games from the 1985 and the NES days, to Super Mario Odyssey on the Nintendo Switch in 2017. It's a beautifully detailed insight into the long history and diversity of the Super Mario games, and will bring back fond memories for any Mario fan.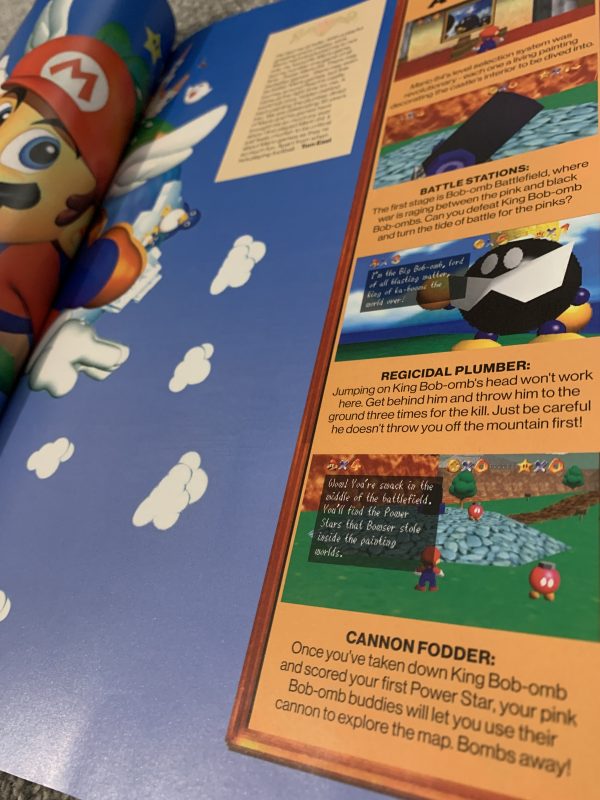 We're then treated to 7 wonderfully detailed and in depth reviews, complete with all the information you could ever need: lists of pros and cons, screenshots, a percentage scoring system and great insights from the writers on everything from graphics and sound quality, gameplay, plot, pricetag, Switch port success, and more. The Ninty Fresh team give us a beautiful range of titles reviewed, from Burnout Paradise Remastered, a 'fantastic open-world racer' with pricing issues, to Nintendo Switch ports for critically acclaimed games such as BioShock, to the highest scoring review in the issue, for Xenoblade Chronicles Definitive Edition.
'Re-Fresh', the next section of the magazine, provides us with brand new analyses of vintage Nintendo content, from the perspective of the Ninty Fresh writers. It's a really wonderful concept, I think, to go back and review games from the past, and something we don't do often enough; why not go back and celebrate exactly what we love about retro games? This section is another nostalgia-packed walk through time, with fresh new perspectives on beloved and even controversial games. These pages discuss the importance of retro Nintendo games in gaming history, detailed insights into the games themselves, but equally giving space for the writers to discuss their own opinions on games they love, again displaying the passion felt throughout the magazine.
We then finish on some fun and wholesome notes, with some wonderful puzzles to solve – what is a magazine without some good puzzles?! – and a thank you to some of the Kickstarter funders who helped to get the first issue off the ground.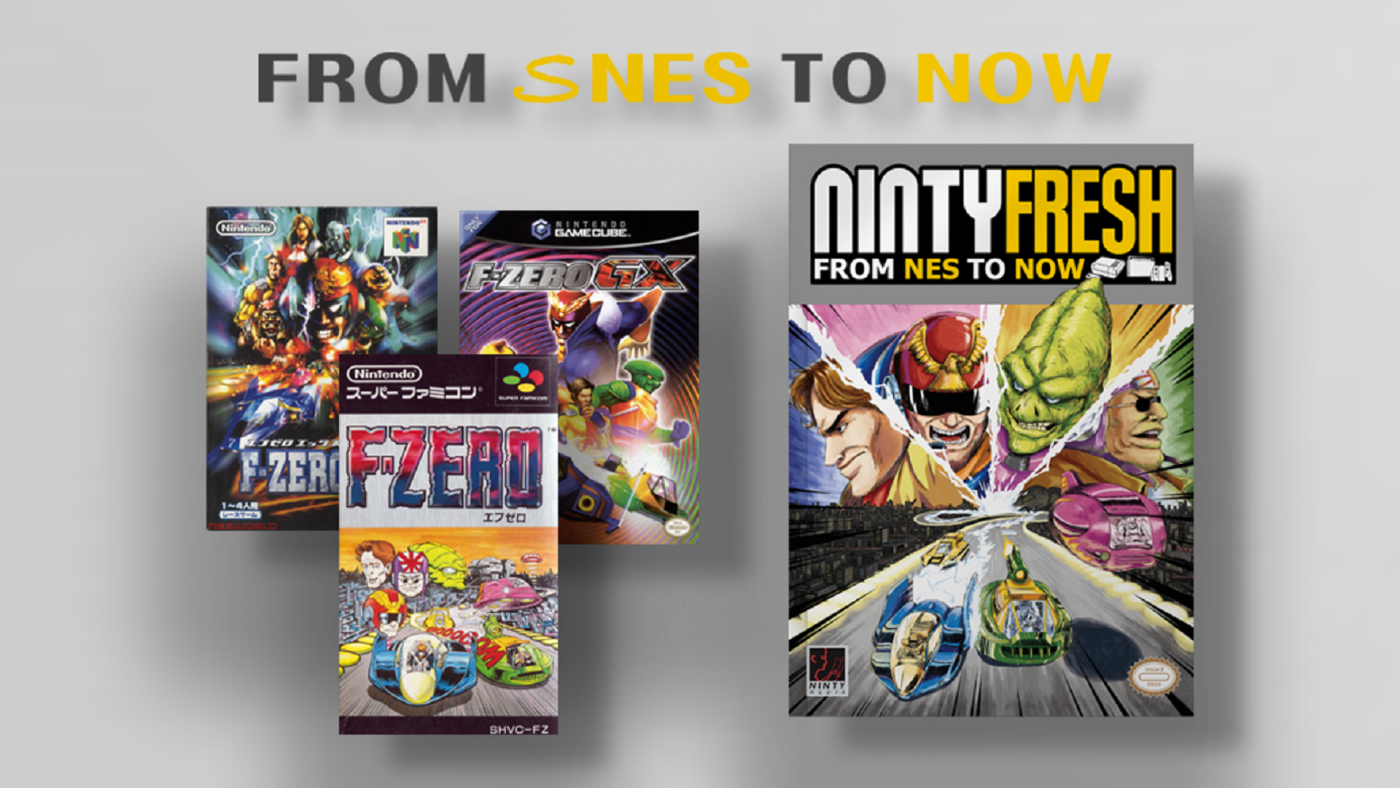 And what a fantastic thing it is that they did fund this gorgeous project! The next issue, by this point, has been successfully funded on Kickstarter and is going to print – I can't wait to see what's in store this time! Ninty Fresh, all in all, is a really incredible unofficial Nintendo magazine, and showcases all that we love about Nintendo gaming. Beautifully finished, curated and written, it is a true delight, and I would recommend anyone with an interest in gaming take a look. It is well worth it.
You can still purchase copies of Issue 1 here at this link: https://nintyfresh.net/product/ninty-fresh-01/
And for updates, make sure to follow the Twitter page at @NintyFreshMag.
A big thank you to Ninty Fresh for the free copy of the magazine for review, which has given me much joy at a difficult time in my life – and again, I can only apologise for the lateness.