Anyone still have their old Game Boy gathering dust in the cupboard? If you're like me, you'll regularly find yourself going back to your old consoles for a nostalgia trip – only to find you don't have the right cords anymore, your controllers don't work, or your TV is too recent to even take the necessary cables…Well, forget the Game Boy and come play a bit of Pixboy; if you're a 90s kid like me, then boy will this game take you back!
Pixboy is a tonne of 90s nostalgia all in one little bite sized package, lovingly brought to us by indie developer Oaky Games. It's a 2D platformer in 2 colours, like the original Game Boy platformers, and it brought me immediately back to my childhood with every ounce of its being. With, as claimed by the developer's website, 40 levels that get progressively tougher, 30 different enemies, various bosses, a bunch of different challenges and mechanics that change from world to world.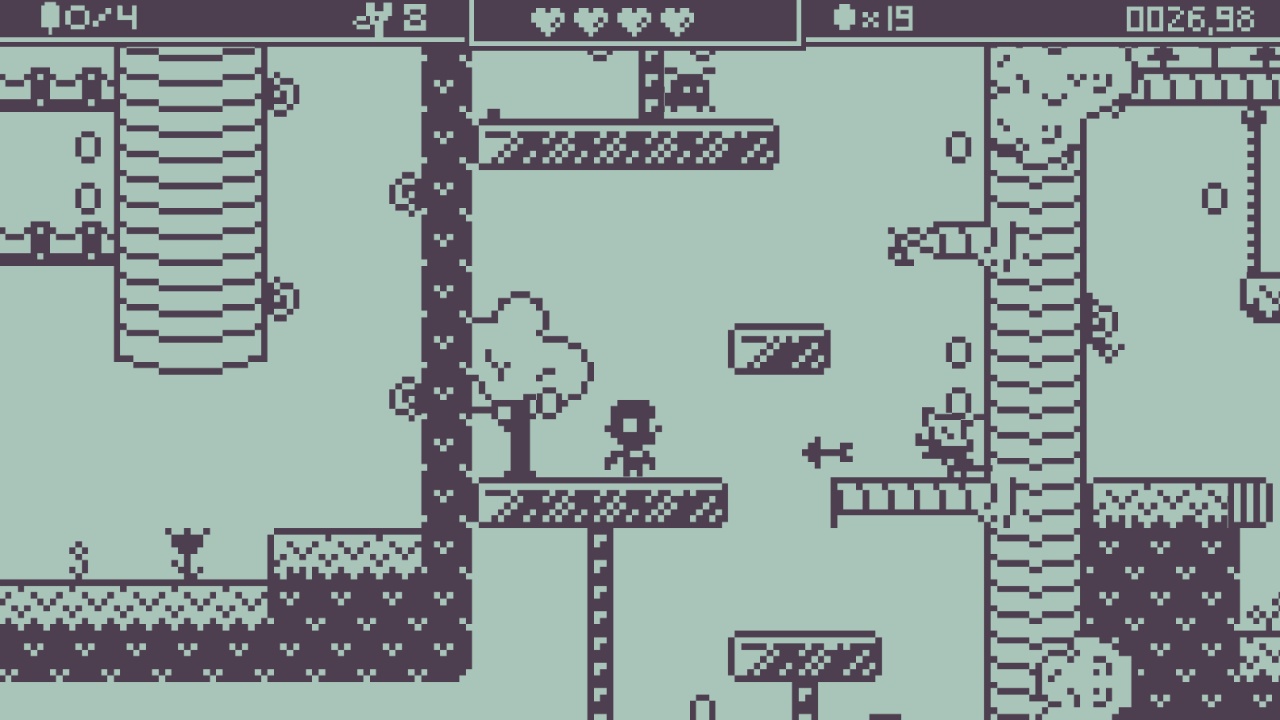 Pixboy showcases what we loved best about gaming in the good old days – and brings that experience to newer technology. It's a strange experience playing a game that so well imitates its source material that you genuinely cannot tell the two apart. The pixel art is creative and at times funny, and the level designs are impressive and atmospheric in what is a simple format, the desert levels in particular being my favourites of the game. But it was the chiptune soundtrack and the sound effects that really drove home the nostalgia – for me, the sound was super authentic and had me smiling and reminiscing.
The mechanics of the game are fairly simple. As Pixboy, you must navigate the levels and simply reach the end to access the next level – but of course it's not quite that easy. There are some sections that require precision and good timing, and which had me banging my head against the wall a few times: 'I know what I need to do, I just can't do it!'
There are various challenges and collectibles for each level, for example a pacifist challenge that requires you to spare all enemies, which come to think of it is no mean feat – those birds in the forest levels are nasty little devils!; there's a time challenge against cruel developer times (sorry devs, I don't have the persistence needed!); and there are coins to collect and secret areas to reveal.
The coins can be used to buy other colour schemes resembling other retro consoles. This is a purely aesthetic element of the game, but it's exciting nonetheless – it's quite surprising how much it can change the experience and alter the feel of each level, which is neat considering what a simple feature it is.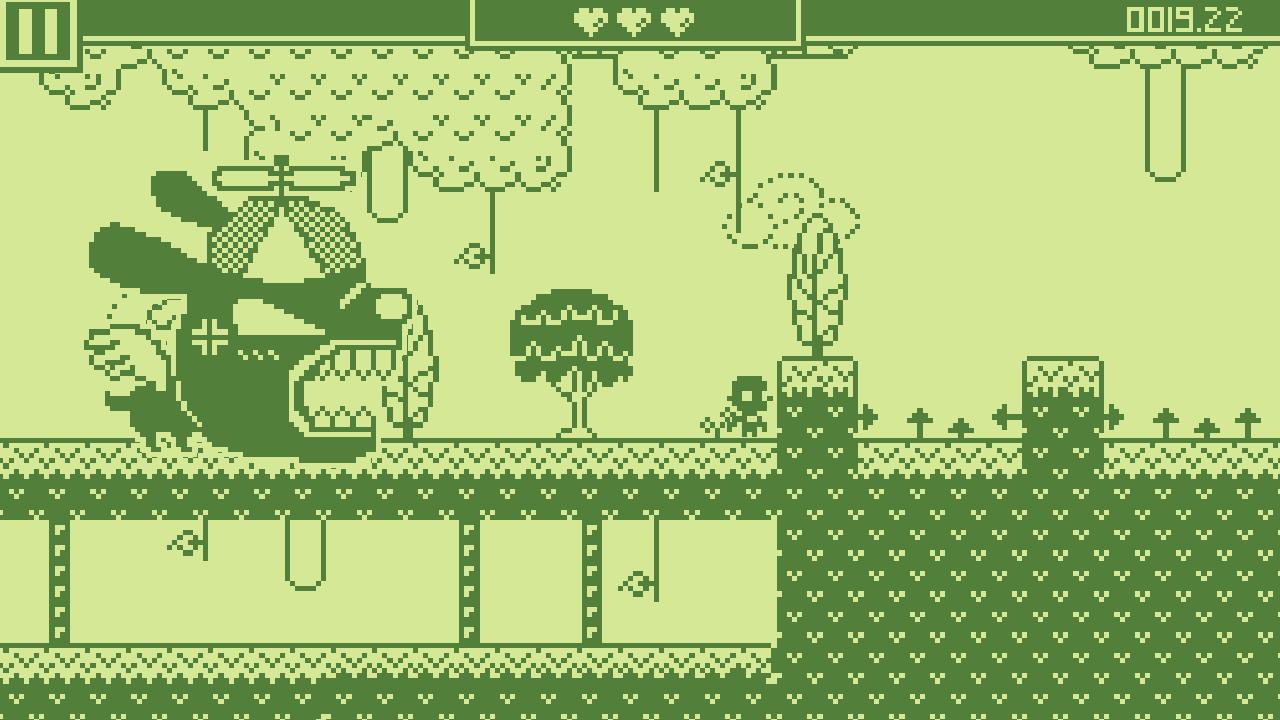 The only real issue I had with the game was that sometimes I found the jump button to be a little unresponsive especially if I went from running into a jump, which got frustrating when doing the boss levels, which are runner levels that require quick responses. This meant I had some near misses which were quite frustrating – but this didn't spoil the game for me and I got used to it the further I got into the game.
Pixboy is an addictive nostalgia trip of a 2D platformer with all the charm of its predecessors and it'll transport you right back to your childhood. Given its simplicity and old school format, it won't be for everyone. But for many, it'll be a fun little trip down memory lane. It's currently available for Nintendo Switch, and is coming to iOS, Android and PC soon.