Steam Next Fest has come and gone, and we were gifted with so many demos from so many great games. For your convenience, and your Wishlist, I played a lot of them, and will be recommending my favourites!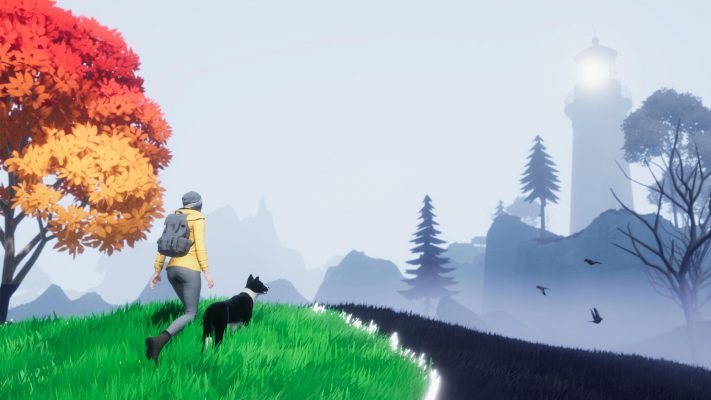 Farewell North
Farewell North is a game about restoring colour to the world. You play (mostly) as a collie, exploring the landscape. You reach glowing butterflies, and bring light to this duo-chromatic world. If an area seems inaccessible, you need to explore, as some elements of the world are missing and brought to life by the colour you generate. I said mostly, as there are also instances where you were the collie's unnamed owner, who has brought the dog to this collection of islands to explore and kayak across beautiful lakes, going from island to island.
This game is a one-person passion project by Kyle Banks, with John Konsolakis joining as a composer. Accessibility is important to Banks, even within the short demo I played accessibility options were there in the forefront. One form of accessibility that I always advocate for are toggle options, such as toggle or hold to run, or crouch. Having to hold a button to run, particularly on PC as it is often a task for my pinkie finger, is something that can deter me from enjoying a game for long periods of time. While this feature wasn't available in the demo, I was able to go to the Farewell North Discord and suggest it – something Banks immediately took interest in, asking what I specifically meant, and appreciating the feedback, planning to implement it in the final game.
Banks is also outsourcing localisation for the subtitles, asking interested parties who are native speakers of languages to contribute. At time of writing, Brazilian Portuguese, French, German, Dutch, and Ukrainian are essentially completed, with many other languages in various states of completion, meaning that the game will be available in a wide range of languages.
Wishlist Farewell North here
Follow Kyle Banks here
I love a good sim game, and there were many options with "Simulator" in the title, and these two, very different, titles piqued my interest.

Builder Simulator
Builder Simulator's demo was composed of a lengthy tutorial, showing you the different mechanics of the game. You are instructed by Bill Durr, a very Claptrap-meets-HK-47 robotic companion. Most simulator games I've played are devoid of any characterisation, and to be greeted by Bill Durr from the offset was a welcome change, making the simple tasks of planning out the foundations and laying breaks more humorous as I listened to his feedback. I wasn't a fan of the "hold the wheel button" for bringing up the menu, and I didn't see any way to re-map that, but it's a demo. I am hopeful that the full game will be easier to use.
Wishlist Builder Simulator here (demo is still available!)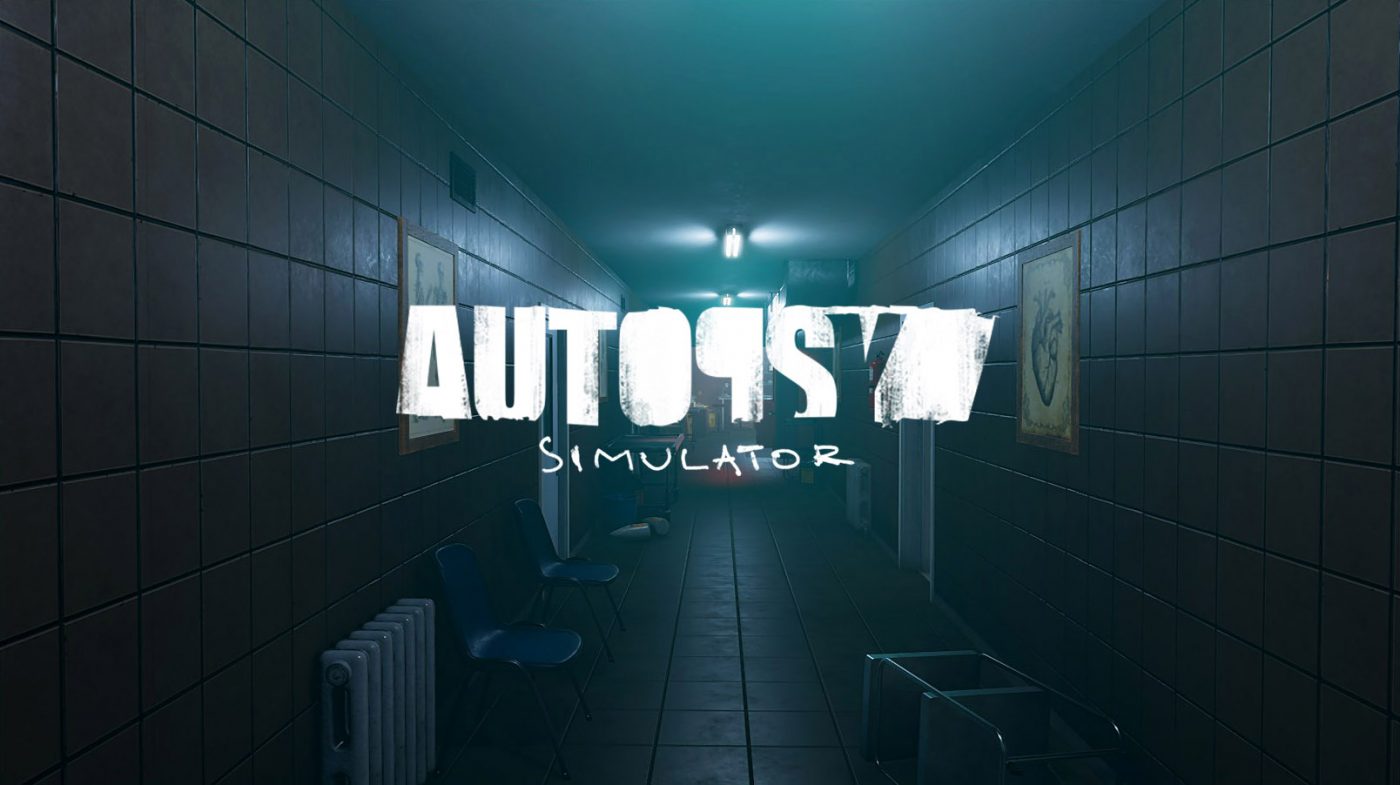 Autopsy Simulator
I did not know what I was in for with this game. But I was intrigued. Autopsy Simulator? Really? We already have Surgeon Simulator, but there was something more…macabre about something titled Autopsy Simulator. And oh boy, was I very much correct. You are a Medical School Lecturer, preparing lessons on autopsy for students. You take unspecified medication, and there is a more in-depth story than in other simulators I can come across. The team, when show casing their own demo during Steam Next Fest, stated there would be a story-mode and also a free play mode, for when you just want to relax and cut open a chest cavity, and inspect the organs found within.
Censorship is on by default, which gives our deceased some final dignity, covering their genitalia with a white cloth. There is no controller support, but all hand-written notes have alt-text, which is always appreciated. The game gave a lot of information related to pathology and biology, so I reached out to ask – where did they get their information? Is it accurate? Well, I'm delighted to report that they have a real pathomorphologist on staff, who they say, "keeps their finger on the heartbeat". Platformers I love 3D platformers, something I will wax lyrical about some other time. And I was incredibly excited to see so many demos of games within this genre available.
Wishlist Autopsy Simulator here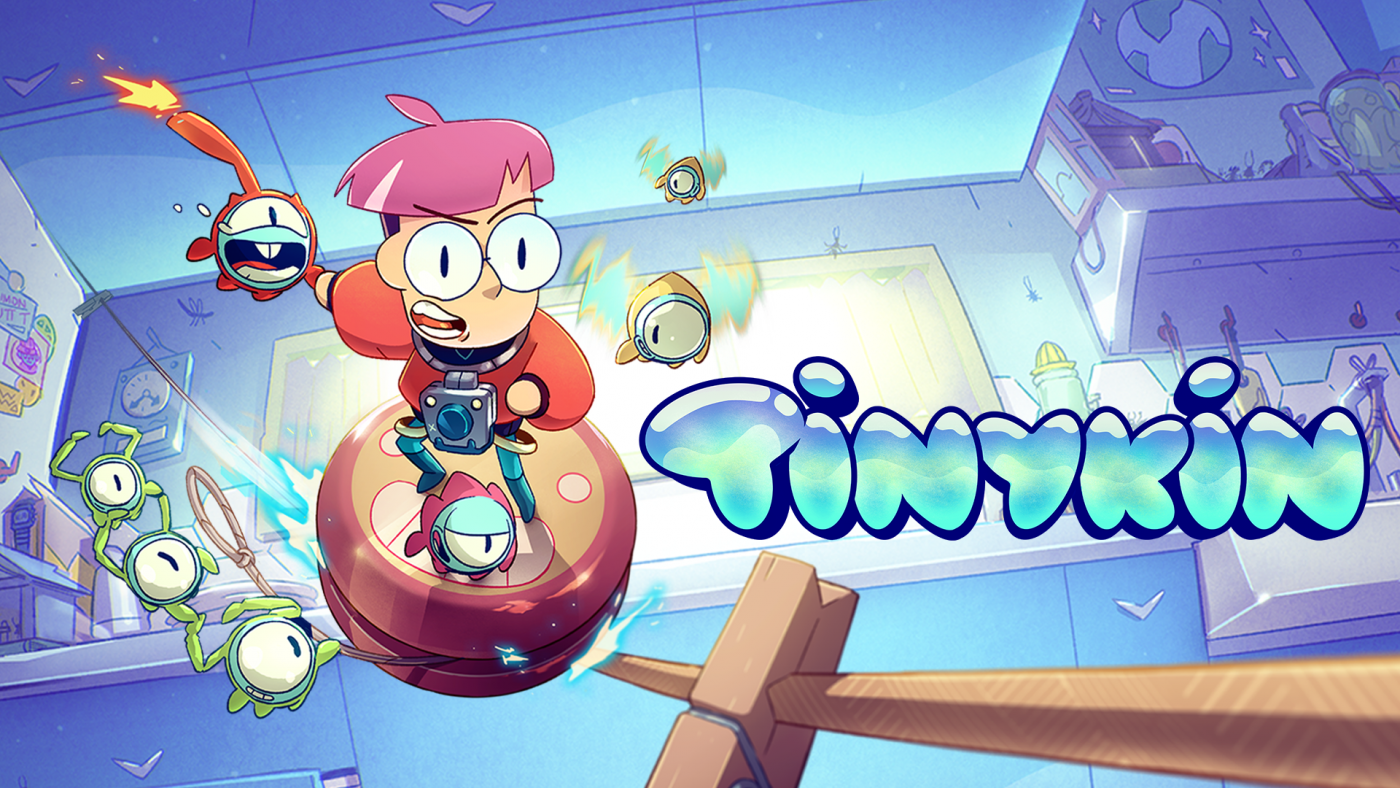 Tinykin
Tinykin is not just a 3-D platformer but also a Pikmin-like strategy game, where you are a boy named Milo, tasked with bringing relics of Ardwin, a mysterious figure worshipped like a deity to the denizens of this new planet. Oh, and these denizens are insects. Well designed, interesting, talking, insects. Because this new planet you are on is seemingly someone's house – presumably Ardwin's – and you are very small. The titular Tinykin are your Pikmin-like helpers, with different types helping you with different tasks. Oh, and they don't like to leave their original room. They get too scared. Bright, interesting, with fluid movement and puzzle solving, Tinykin is charming and fun, and one I can't wait to play more of.
Wishlist Tinykin here (demo is still available!)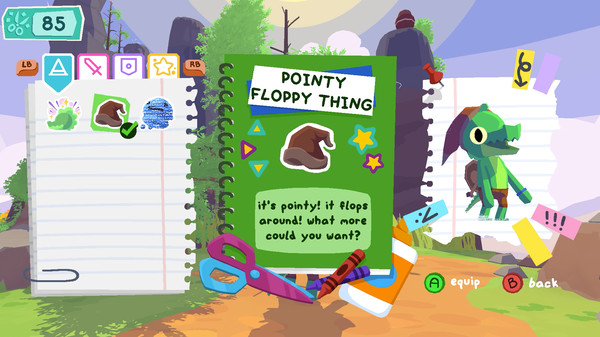 Lil Gator Game
Lil Gator Game is an adorable platform adventure game fuelled by imagination. Specifically, the imagination of Lil Gator and his friends. There are no health bars, you are a kid, living out his own make believe games where he is a hero, bopping baddies and exploring his island home. You are a Lil Gator who just wants to play with his older sister, just like he used to when they were children, before she went off to college. Slash cardboard monsters, get 'quests' from your friends, buy upgrades in the form of bracelets, Lil Gator is an all-round charming experience.
Wishlist Lil Gator Game here (demo is still available!)

Hell Pie
This game floored me. My notes describe it as "Cutesy Platformer – but for Adults". It is bloody, gory, filthy…and so much fun. You are a demon named Nate. And you have to collect the ingredients to the Hell Pie. And all the while, you are strapped to a cherub named Nugget. It reminded me of the 2003 platformer Whiplash, in that you are two characters, one which you control, and the other being used in combat or as a means to traverse the world.
In the demo, which takes place mostly in a sewer, your enemies are poo. Literal poo. And they shoot you with guns. It has all of the classic elements of a good 3D platformer – double jump, shiny currency, collectibles, free-ables, and boss fights with the rule of 3. And it does every aspect of it incredibly well. Most 3-D platformers like this are often wholesome – there may be some challenging gameplay, but the story and environment are often wholesome and bright. Spyro, Mario, Lucky. But Hell Pie? It's a Conker's Bad Fur Day for the modern era. And oh boy, does it speak to my little goth heart, and I can't wait to play the full game and unlock every single outfit for both Nate and Nugget. Yes, there are outfits. You're welcome.
Wishlist Hell Pie here
So, are any of these titles going to your ever-growing Steam Wishlist? Are there any demos you played during Steam Next Fest that you feel we should have mentioned? Let us know!