I absolutely jumped at the opportunity to review this game, as I'd been eyeing it up on the Nintendo Switch eShop for several days. Folks, I can confirm it's just as cute as you'd expect. Today, we're looking at Story of Seasons: Friends of Mineral Town.
Story of Seasons is an RPG simulation farming game which sees the protagonist moving to a little farming town, to their grandfather's old farm, to start a new life away from the hustle and bustle of the city. You'll grow crops, forage, care for all sorts of cute animals on your new farm, fish, cook, and use the money you make to grow your farm. You'll also get to know the townspeople by interacting with them, seeing little cutscenes about their lives, giving them gifts – and you can even fall in love, get married, and start a family.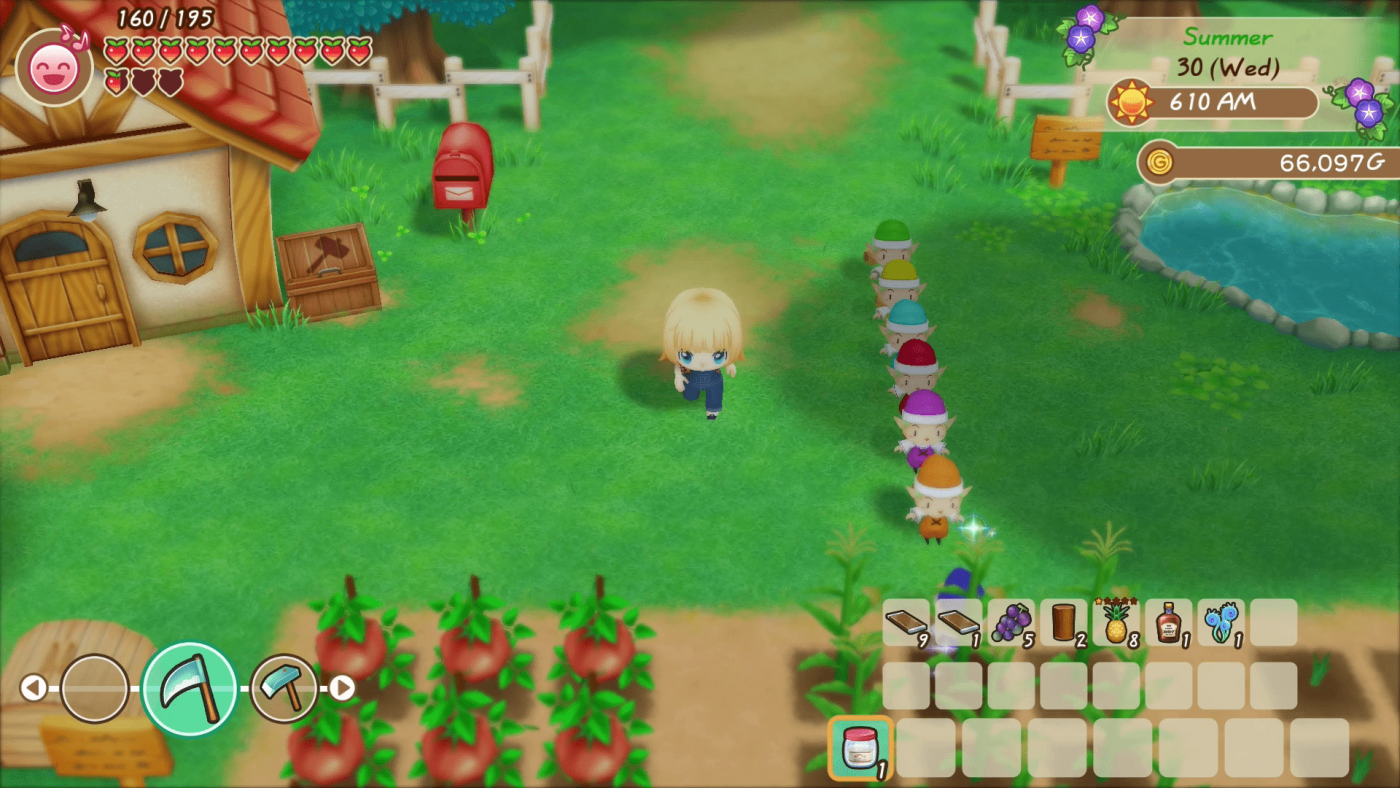 There's a tonne of characters to get to know, all with unique personalities, and all adorably illustrated, from the shy and studious Marie, who you'll most often find in the library, to the chatterbox Manna, who loves to gossip with her pals.
The game, by Marvelous, is a remake of the 2003 Game Boy Advance classic Harvest Moon: Friends of Mineral Town, and a lot of fans have been eagerly anticipating it. The remake originally came out in Japan last year in October, and fans from the rest of the world have been waiting patiently for their turn. Copyright means that the remake is named Story of Seasons rather than Harvest Moon, but you're still ultimately getting the HD remake of the beloved game that defined many people's childhood.
There have been a good number of changes and expansions to the game that add to the experience of the GBA original. There are too many to mention here, but some simply include extra content, including the inclusion of more eligible bachelors and bachelorettes, new animals, new crops, etc. Some changes help to keep the game up to date, mainly in that same-sex marriage is now possible.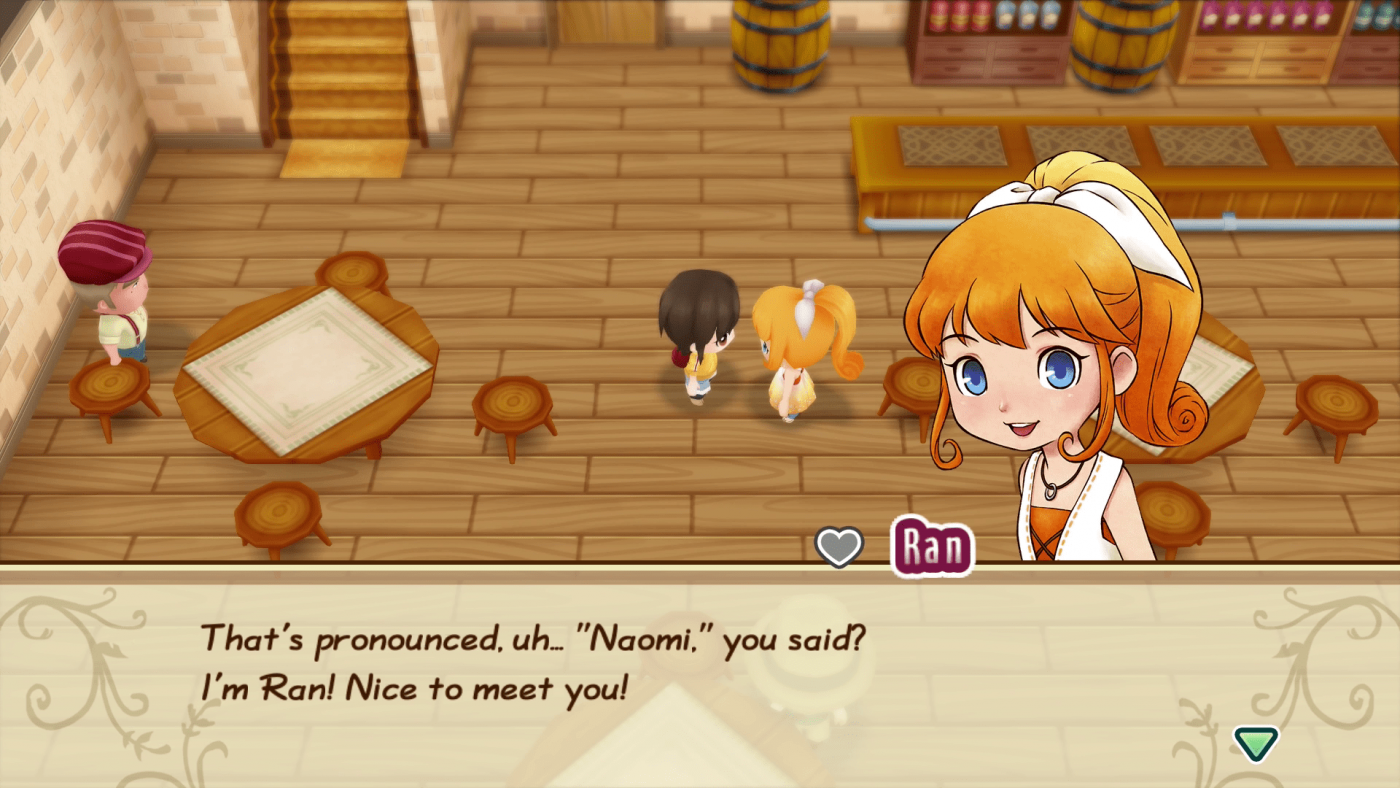 Other changes are simple quality of life alterations that newcomers will not even notice as new, but will enhance the experience for fans of the original. There is also an option to make the game easier, which for a game that will be so appealing to younger players is a great idea.
Confession time: I'd never played a Harvest Moon game before this, but I'm a huge fan of Stardew Valley, an amazing indie game heavily inspired by Harvest Moon and praised by its creator– so naturally I had to be a part of the action. When I booted up the game for the first time, I could instantly see all of the similarities. If you're a fan of Stardew Valley like I am, this is a good one to try out. Animal Crossing fans – of which there are many right now! – will also enjoy. Story of Seasons is super sweet, and a lovely calming game to play. Like Animal Crossing, it's the sort of game I'll play when I really want to lift my mood, or chill out playing a nice, stress-free game.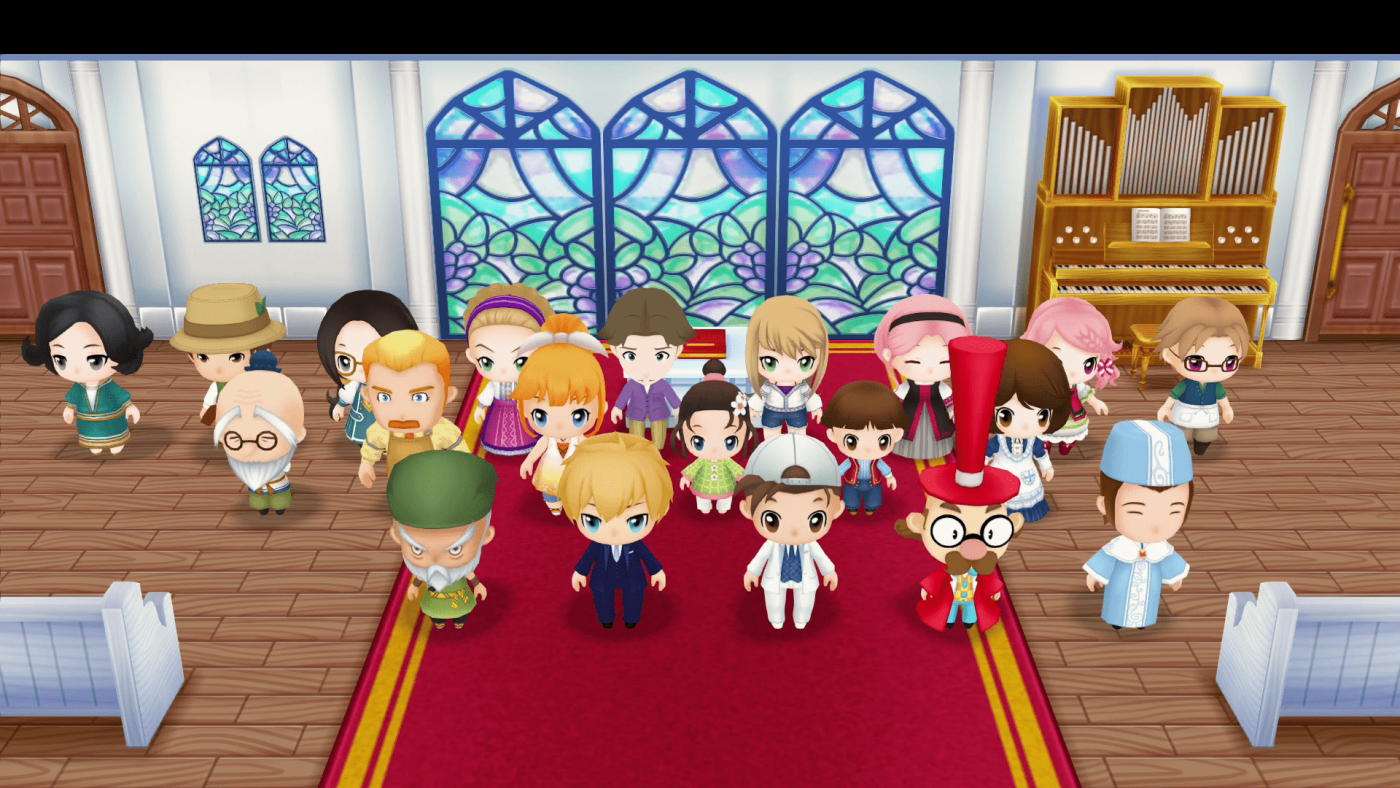 This game is beautifully colourful and so very cute, and the soundtrack is happy and a delight to hear. Every artistic decision made about this game seems like it has been done to make you smile. It's impossible to not fall instantly in love with it. The characters are all sweet as heck, the environments are pretty, the town is inviting. Seasonal changes to the environments, changing varieties of crops you can sow, and events to attend means there's always something to look forward to.
There are one or two things that bothered me about the character selection screen. The first thing was that you have to pick to be a 'boy' or 'girl'. I know that for many non-binary folks it makes a huge difference to not be forced to choose on that front.
And that's where we come to our second complaint about the game: there's not a huge amount of customisation available for your character, which was a little disappointing for me. In 2020, I expect a bit more effort to be inclusive than this game provides. Same-sex marriage does exist in the game, though, so it doesn't fail entirely on that front. Still: how hard would it have been to implement one or two extra options, like pronoun selection or shorter haircuts for girls? A greater range of skin colours is also desperately needed.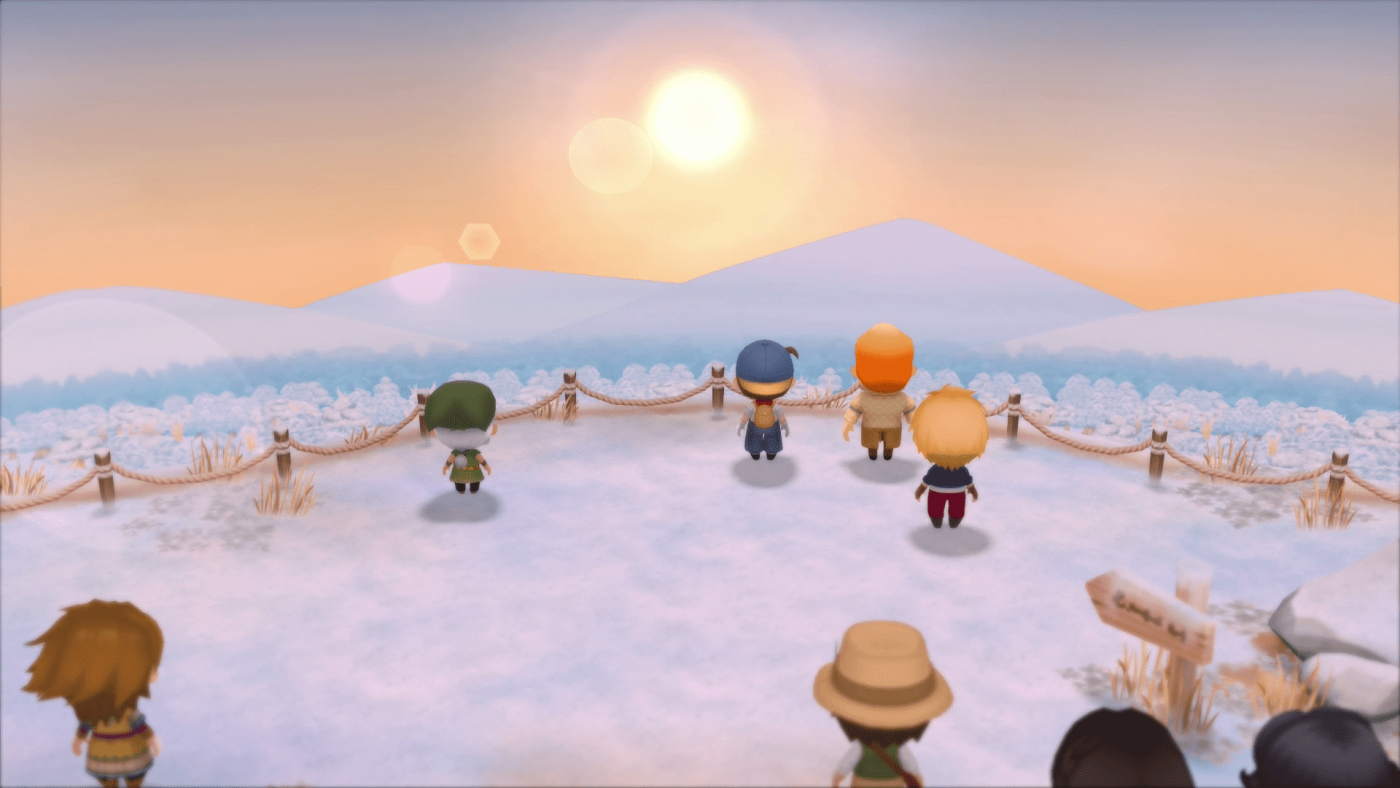 Another, albeit biased, criticism: for the uninitiated, this game will seem a bit aimless at times. I was a little bit lost as to what to do early on in the game, and that's even for someone familiar with the formula: I'm a huge Stardew Valley fan, don't forget. Some parts are well signposted in terms of mini tutorials, but at other points I found myself wondering if that was it. To reiterate, maybe I'm biased – I played Stardew Valley for 100 hours before picking up this game, and for me ConcernedApe perfected the formula before this remake even had a chance. If you were a fan of the original game, though, this will obviously be much different for you, and the nostalgia will surely hit you.
If you're new to the franchise, I'd advise maybe looking at a few guides before you start the game so you don't feel so lost – it'll give you a good idea of what you can work towards, and will remind you of events so you don't miss them – like I often did.
In conclusion: this game is really super cute. If you're into your farming sims or are a fan of similar franchises with the same chill feel, Story of Seasons: Friends of Mineral Town is worth trying. Though for what it is, I think it is a bit overpriced at its $49.99/ £42.99 price tag.
Story of Seasons: Friends of Mineral Town is already available for the Nintendo Switch in Japan, and is available worldwide on Switch and PC (through Steam) from 14th July.