Some games are more beautiful than the most pristine works of art, and When the Past was Around is undoubtedly one of them. It's a gorgeous indie, point-and-click puzzle game from Mojiken, Chorus Worldwide and Toge Productions, creators of the equally beautiful Coffee Talk, which has been reviewed here on MHG before. Like Coffee Talk, this is a deceptively simple game that really packs an emotional punch.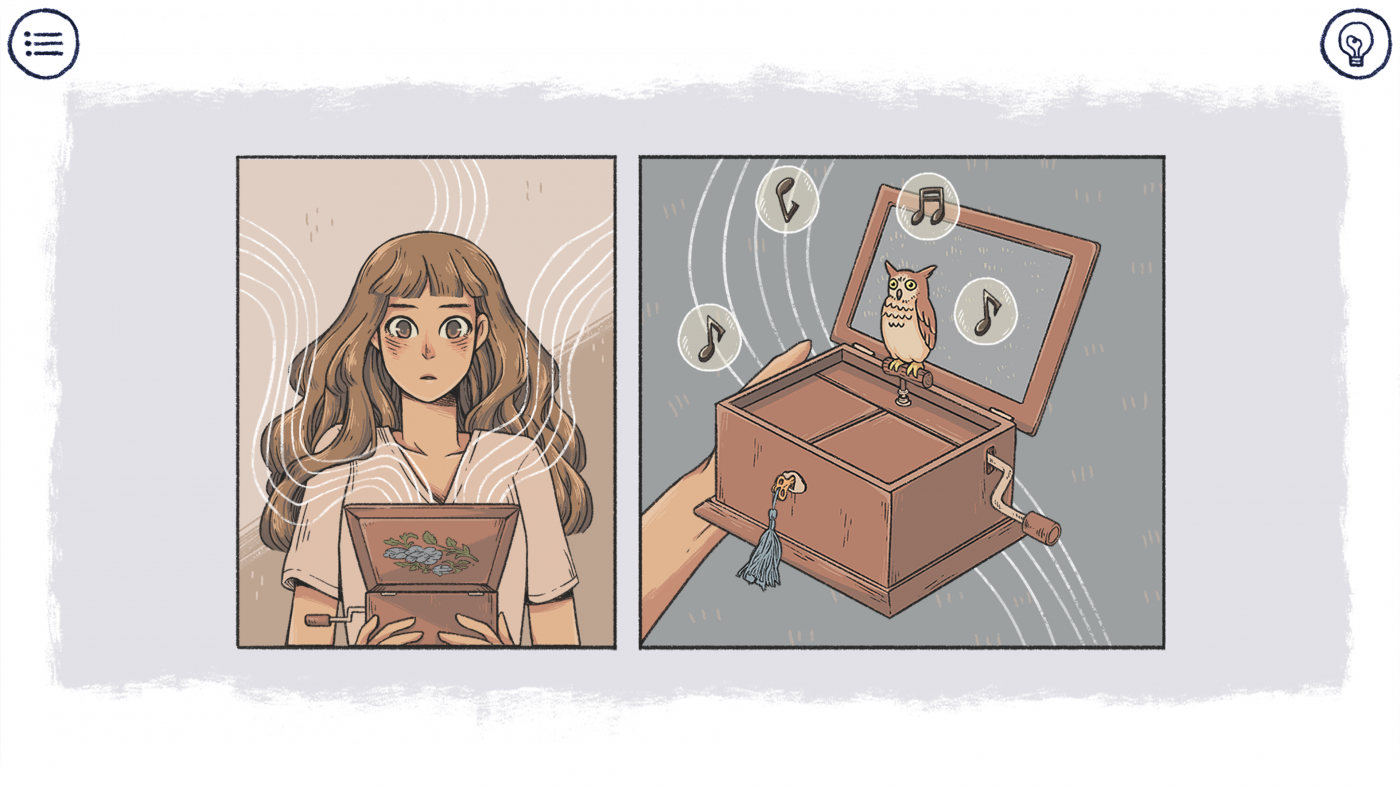 When the Past was Around follows a young 20-something woman named Eda, and her relationship with Owl, her lover. It is a bittersweet story that encapsulates all that is both beautiful and heart-breaking about love and loss, and it is an extremely touching little story that left me breathless. It is both sweet and tragic all at once, and it absolutely glows with warmth. It gets you thinking about what is truly important in life.
The puzzles are fun, charming and intuitive, and will guide you through a number of beautifully crafted environments as the story of the lovers unfolds. None of the puzzles are particularly difficult, and its a very relaxing game to play. It won't take you long to complete, up to a few hours maximum, and every moment of it is both magical and haunting.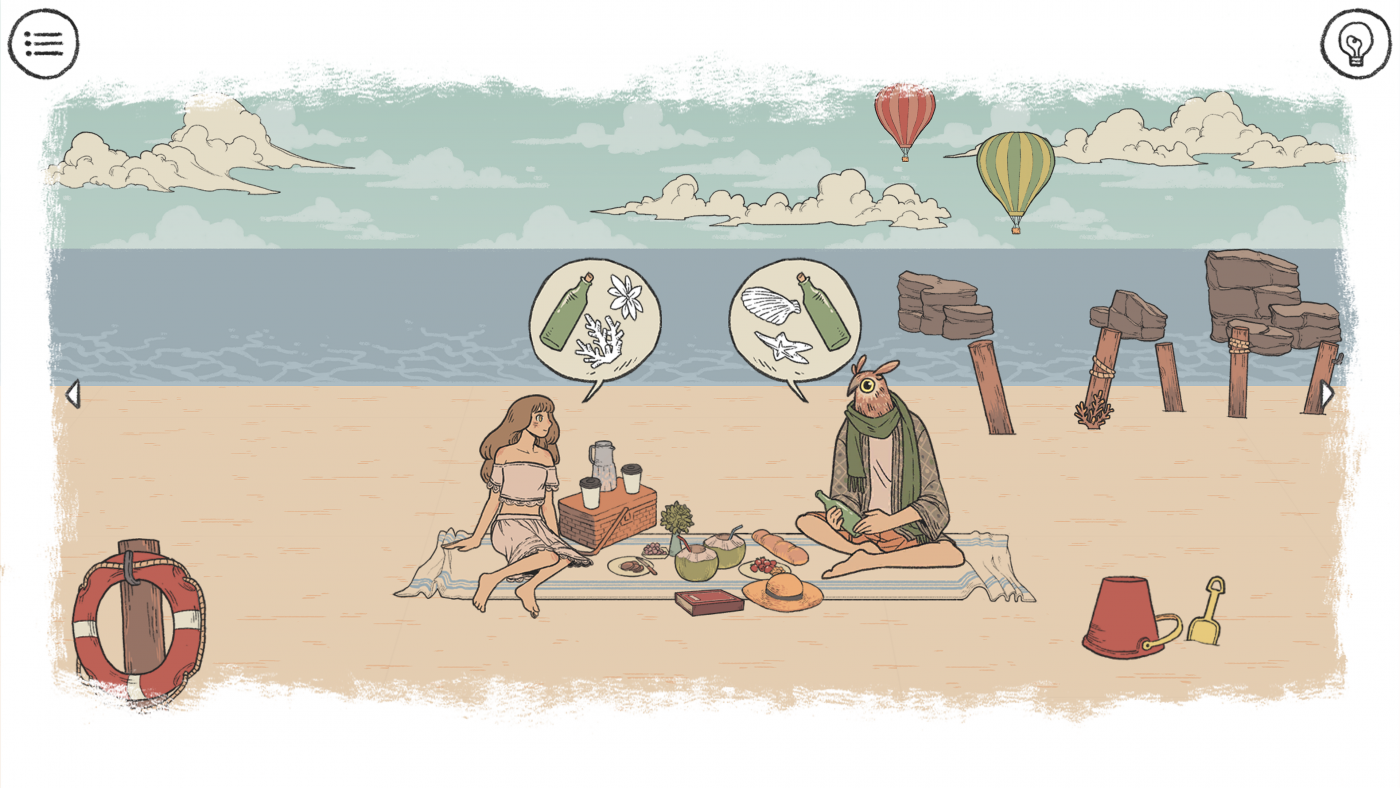 Undoubtedly the most incredible aspect of When the Past was Around is the incredible artistic direction, with a beautiful, subtle cartoon style with a comforting colour palette. Each new environment is unique and a delight to explore.
Music is equally a central theme in this game, and boy does it show. With so many gorgeous tracks and a recurring violin melody tying the full story together from beginning to end, When the Past was Around is something of an artistic masterpiece. The sound track, by the talented Masdito Bachtiar, is utterly breath-taking and comforting.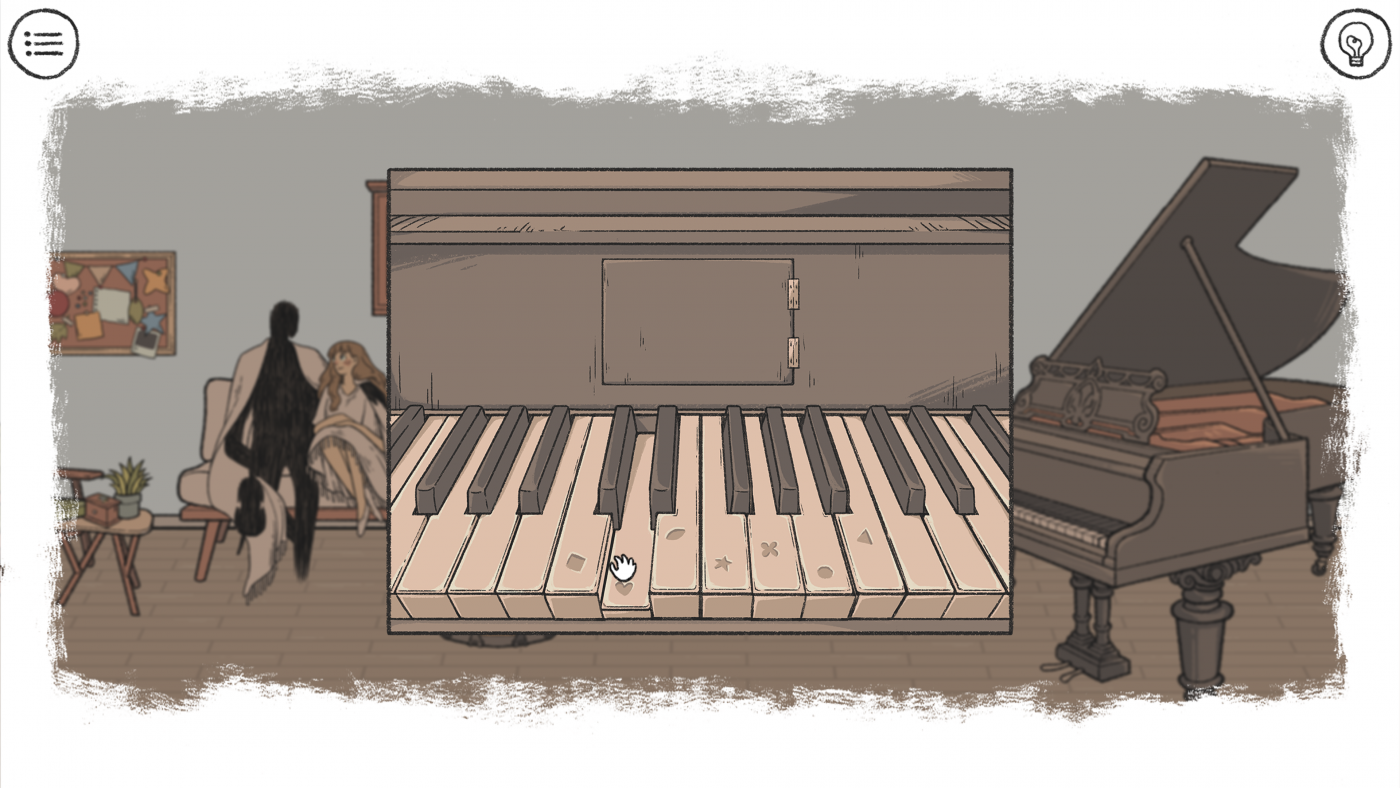 The game won't be for everyone; if you're not into shorter, story-based experiences or point-and-click games, no surprises here but it probably won't be for you. But the game absolutely succeeds at achieving gorgeous kind of simplicity and minimalism that makes it beautiful.
No dialogue whatsoever is necessary to communicate the pure emotion of this game, which could quite possibly have left me in tears. I'm a big girl, though. I wouldn't cry at a video game…*sniff*.
All in all, When the Past was Around is a beautiful little indie game that is well worth a shot if you're into artistic point-and-click adventures. It's available now on PC, Nintendo Switch, Playstation and Xbox.