We're a week into Lockdown II: This Time It's Colder. Maybe it's only been a day. It might have been six years. With less cause to be outside, you may be stuck for something to escape into on the old gogglebox, assuming you've already watched the new episodes of the actual Gogglebox. 
Fear not my dear! MHG is here to help with a round-up of recent fillums to help get you through the lengthy lockdown nights or, if you prefer, mid-afternoons in a comfy dressing gown. There's no judgement here.
Get comfy and have a bang on these recommendations.
The Peanut Butter Falcon [available on Netflix]
Reading this you may feel inclined to ask what a Peanut Butter Falcon is. Some of you may be disappointed, some relieved, to find out that birds have not suddenly evolved to become spreadable food stuffs. Rather, the 'Falcon in question is the alter ego of Zak, a young man with Down Syndrome who harbours dreams of a career in pro wrestling. Propelled by aspirations of being trained by his hero The Salt Water Redneck, Zak flees the care home where he is being looked after, eventually seeking refuge on rogue fisherman Tyler's boat.
Tyler, played with effortless charisma by the maturing Shia LeBeouf, is also on the run, having burned a rival's fishing equipment. Tyler meet Zak, Zak meet Tyler. What ensues is an unlikely caper as Tyler and Zak form a bond on their journey from Virginia to their intended destination of Florida. 
Whether its the laidback nature of the setting, or the easy chemistry between LeBeouf and Zack Gottsagen playing Zak, the film is always the right side of likeable. The hazy cinematography oozes southern charm, providing an engrossing backdrop to a story that is big on heart. Aided by a cast including Dakota Johnson, free of her 50 Shades shackles and all the better for it, The Peanut Butter Falcon is as authentic as films come. It's an endearing journey that should inspire a warmth during the colder lockdown moments. An utterly lovely way to spend 100 minutes, and one filled with some much-needed optimism.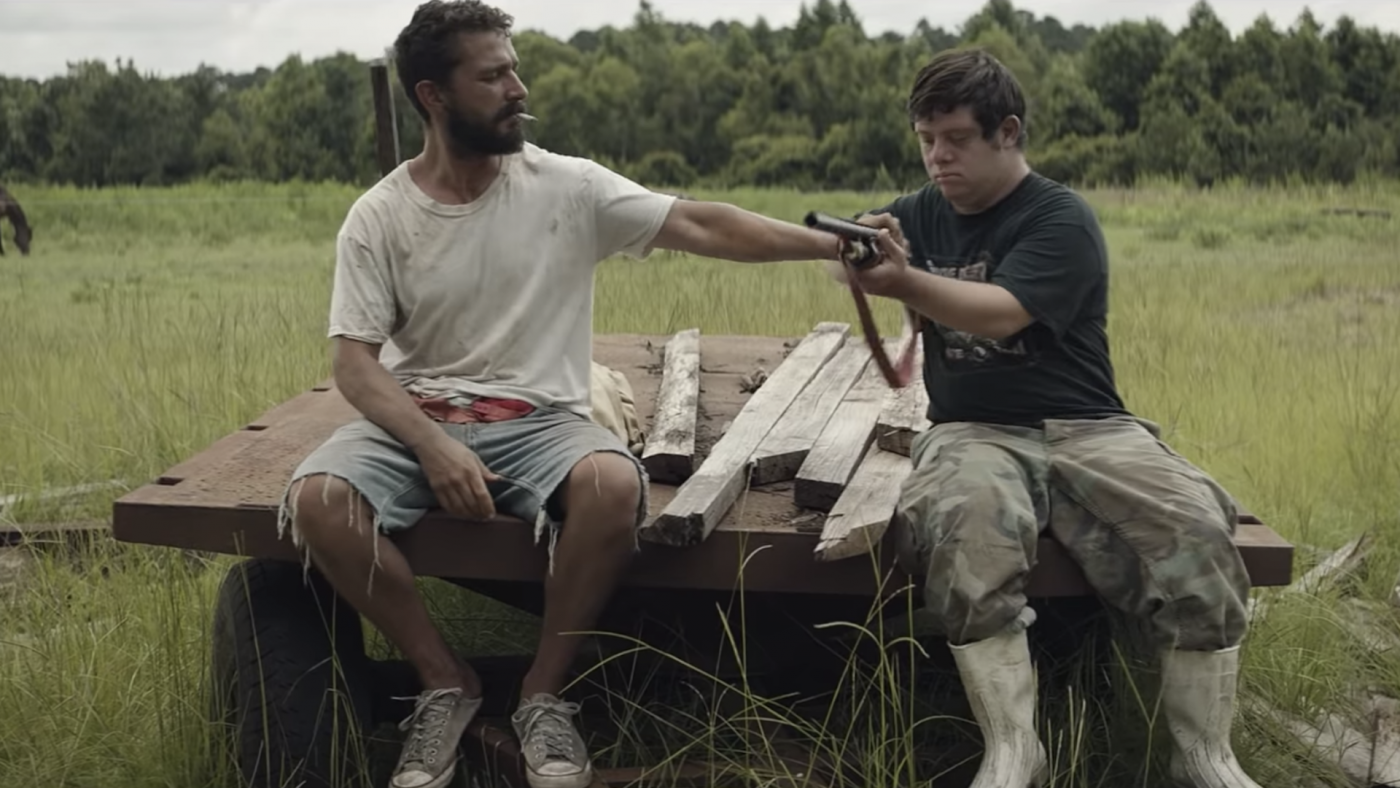 Countdown [available as part of an Amazon Prime subscription]
Is this a teen horror set in a cosy studio where a ghostly Carol Vorderman screams '666' while the looming spectre of Richard Whiteley chuckles affably at people about to perish? We can only wish. Rather, Countdown is all about a haunted smartphone app that tells you how many hours, minutes and seconds you have left to live. Spooky.
Let's be clear: unlike the longstanding British gameshow, this Countdown is pretty rubbish. And yet not entirely unwatchable. In fact it has a couple decent scares and shows enough self-awareness during its pleasingly brief runtime. While the film can't hold a candle to Final Destination it does possess some of that franchise's playfulness.
Turn off all the lights and lock the doors. Unlike with what's going on outside at least you can turn this one off when you think it gets a bit daft. If you do stick around for the duration you'll get a perfectly enjoyable throwaway slice of gadget horror. And who knows, the household might put down their smartphones for a few hours afterwards and attempt to rekindle the art of conversation. Remember that?! Terrifying.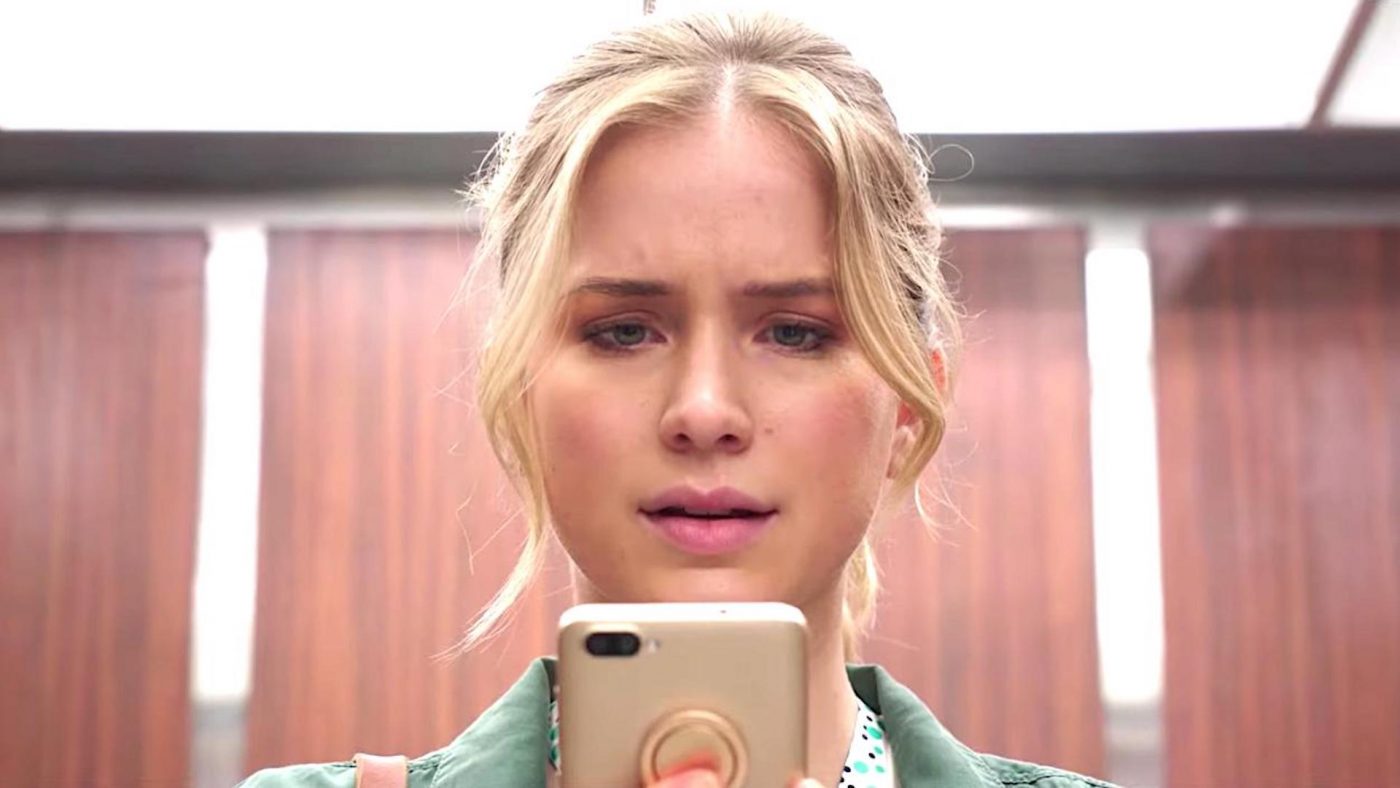 Free Solo & The Dawn Wall [Free Solo is available to rent on various platforms; The Dawn Wall is available on Netflix]
If you're pining for the great outdoors and a sense of adventure right now, there are few documentaries as vicarious, and visceral, as this climbing combo. The former, Free Solo, is an Oscar-winning documentary charting Alex Honnold's attempt to scale the 3,000ft high El Capitan in Yosemite National Park. Oh yeah, and he's doing so without a harness or ropes, hence the title.
The documentary attempts to get close to Honnold, who openly admits to being standoffish. Slowly but surely though the account reveals that behind the wary personality is a thoughtful, fascinating character. Honnold is also fuelled by the discipline upon which only the most elite of athletes are built. While the events attempt to show Honnold's relationships with other humans, with mixed results, really this is a love story between one man and a rock face so sheer it can prompt vertigo through a flat screen.
In terms of visuals, Free Solo is at times stomach-lurching but all the better for it. Detailing the anxiety of the camera crew as they debate how to safely film Honnold without being a distraction adds another layer of tension. It's a story where one bad slip equals certain death; the result is a documentary that is nerve-shredding. Watching it you might actually be grateful you're inside on the same familiar sofa, a sensible height off the floor.
The Dawn Wall is set against the same stark sheerness of El Capitan, albeit subject climbers Tommy Caldwell and Kevin Jorgeson, at least use ropes during their free climbing attempt to reach the summit. Caldwell and Jorgeson's quest is no less endearing than Honnold's, with peril, and similarly stunning photography, throughout. You can't help but root for them in what, at times, feels like a quest doomed to fail.
While neither account of what drives humans to seek such terrifying adventure can be called relaxing, they are nonetheless constantly thrilling. The silent star, El Capitan, is an awe-inspiring wonder of nature, providing a natural spectacle that dominates two fascinating stories.
Watched separately or in tandem both documentaries are powerful, engaging explorations of a world very few of us will experience but by which we can nevertheless be wowed and inspired.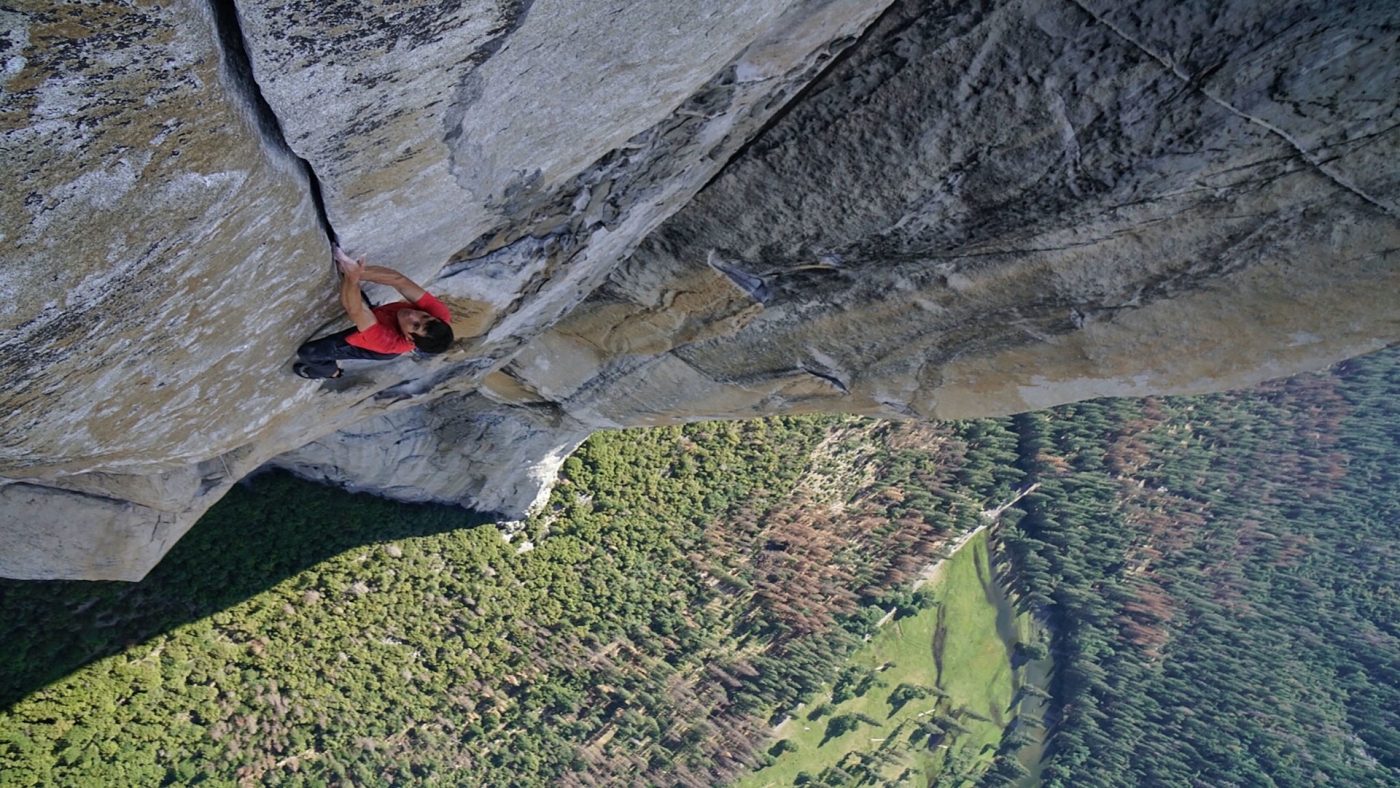 Knives Out [available as part of an Amazon Prime subscription]
Rhian Johnson has impregnable confidence. After helming one of the most divisive blockbuster films ever made you could forgive him for fleeing Hollywood to live in a cave untroubled by tweets and memes about Rose, Space Mary Poppins and soul-sapping excursions to Canto Bight. Instead he danced away and made one of the most mischievous, whipsmart whodunnits of the past decade.
Knives Out is a brilliant way to spend two hours; gather the family, put away any devices and draw lots on who you think the killer is. There are more twists and turns than you might find on a five year-old's crayon-drawn plans for a racetrack. Each plot shift carefully calculated to keep you one step behind the engaging, emerging drama.
Hell, when even Daniel Craig, who looks ready to turn his most lethal gadget on himself with every passing moment as Bond, looks to be having a whale of a time, you know you're onto a winner.
Craig leads an A-list ensemble, saving the film's many machinations from being undermined by having the biggest cast name be the perpetrator. Or does it? That my friend would be telling, and do a disservice to a filmmaker that was unfairly judged by one overblown space opera. Rian Johnson made Looper and Brick, we should never have doubted his directorial prowess.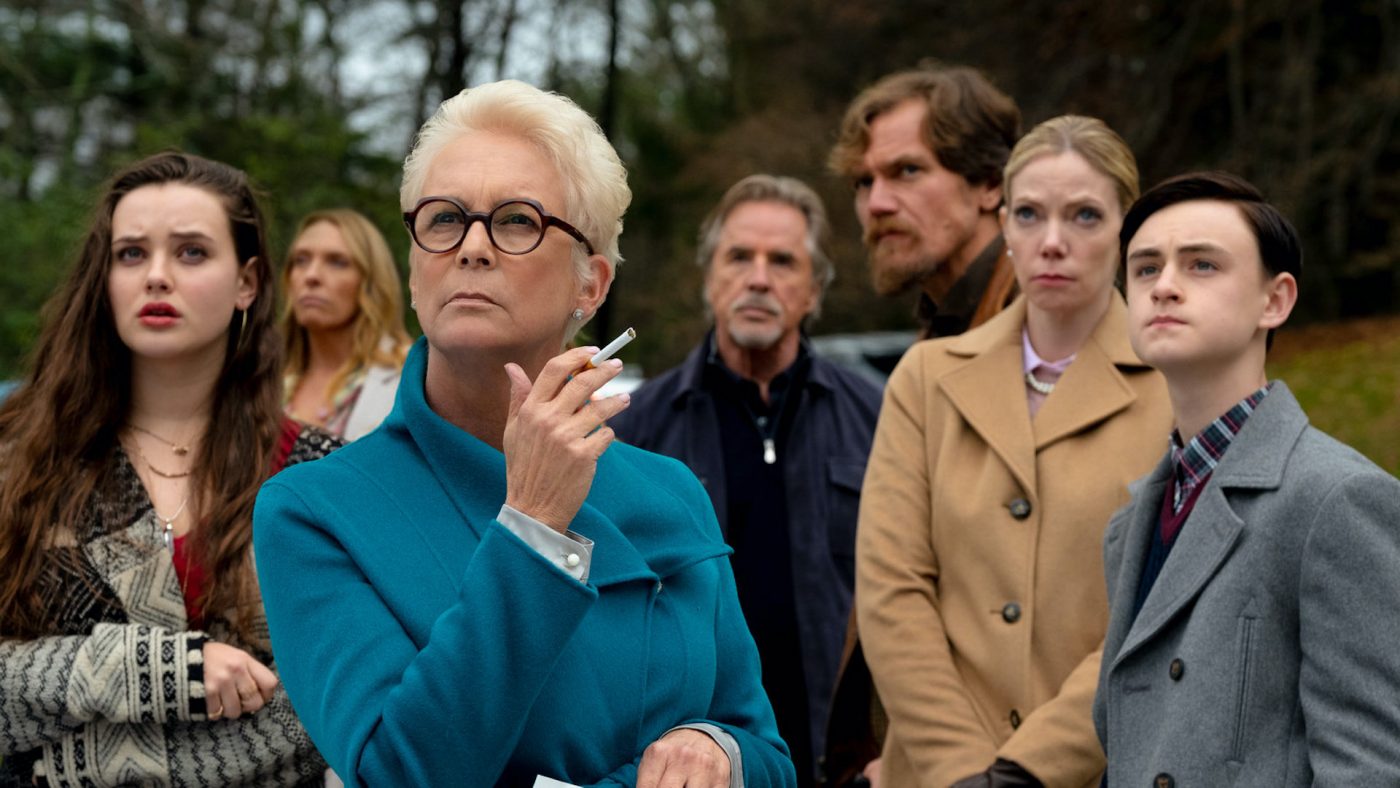 Jojo Rabbit [available on NowTV and other rental platforms]
Pitching a comedy with Adolf Hitler and juvenile Nazis at its core may seem like an ill-advised way to advance a blossoming career. Evidentally Taika Waititi is not one for sticking to accepted norms. Perhaps the central conceit is what led to the film receiving a wave of mixed reviews. Pay them no mind, this is a daring, sincere piece of satire that thoroughly deserved its Oscar for Best Adapted Screenplay.
Waititi crafts a comedy that is both quirky and heartfelt. There are also times when it is very much not a comedy, including one of the most quietly impactful moments in recent western cinema. It's a signposted scene but no less devastating as a result. That such emotional power can coexist alongside a breezy, sometimes even slapstick, comedy is a testament to Waititi's creative powers and the deft balancing act the film performs.
The cast is uniformly excellent, with a deliciously uproarious Sam Rockwell as camp Captain Klenzendorf a highlight among bright turns by Scarlett Johansson, Rebel Wilson, Roman Griffin Davis as Jojo and Stephen Merchant.
By the time the end credits roll the film's message should be clear, and the idea that even in our darkest terror there is light will hopefully resonate. As the film suggests, now more than ever, just keep going.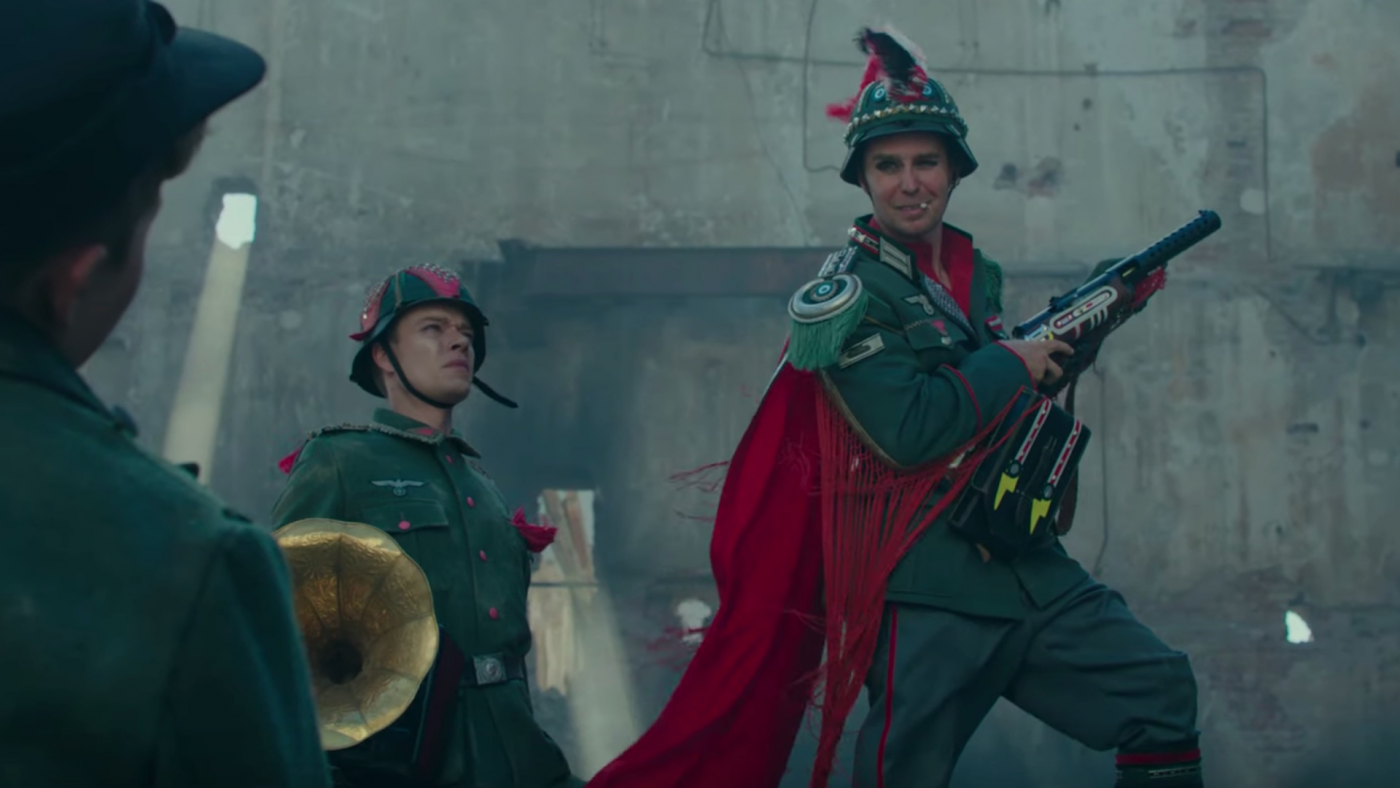 Overlord [available on Netflix]
And, finally, comes the gore. Oh goodness me is there gore! Get some tasty snacks, pour a long drink and settle in for one of the most gloriously over-the-top slices of B-movie madness to appear on screens in a long while. Why? Simply, because in these times of uncertainty, seeing Nazis getting absolutely brutalised in ever-increasingly violent ways is as heartwarming as a baby deer frolic in freshly fallen snow.
Set around D-Day, the film is as grungy, schlocky and uproariously destructive as you would hope for a horror placed in such a period of history. An energetic cast leans into the mayhem, all recognisable enough but not too famous to remove a question mark over their expected survival rate.
At its core Overlord is a fantastic throwback to the kind of midnight movie fare that props up many independent and local cinemas. It even achieves the rarity of being a modern horror with a satisfying ending.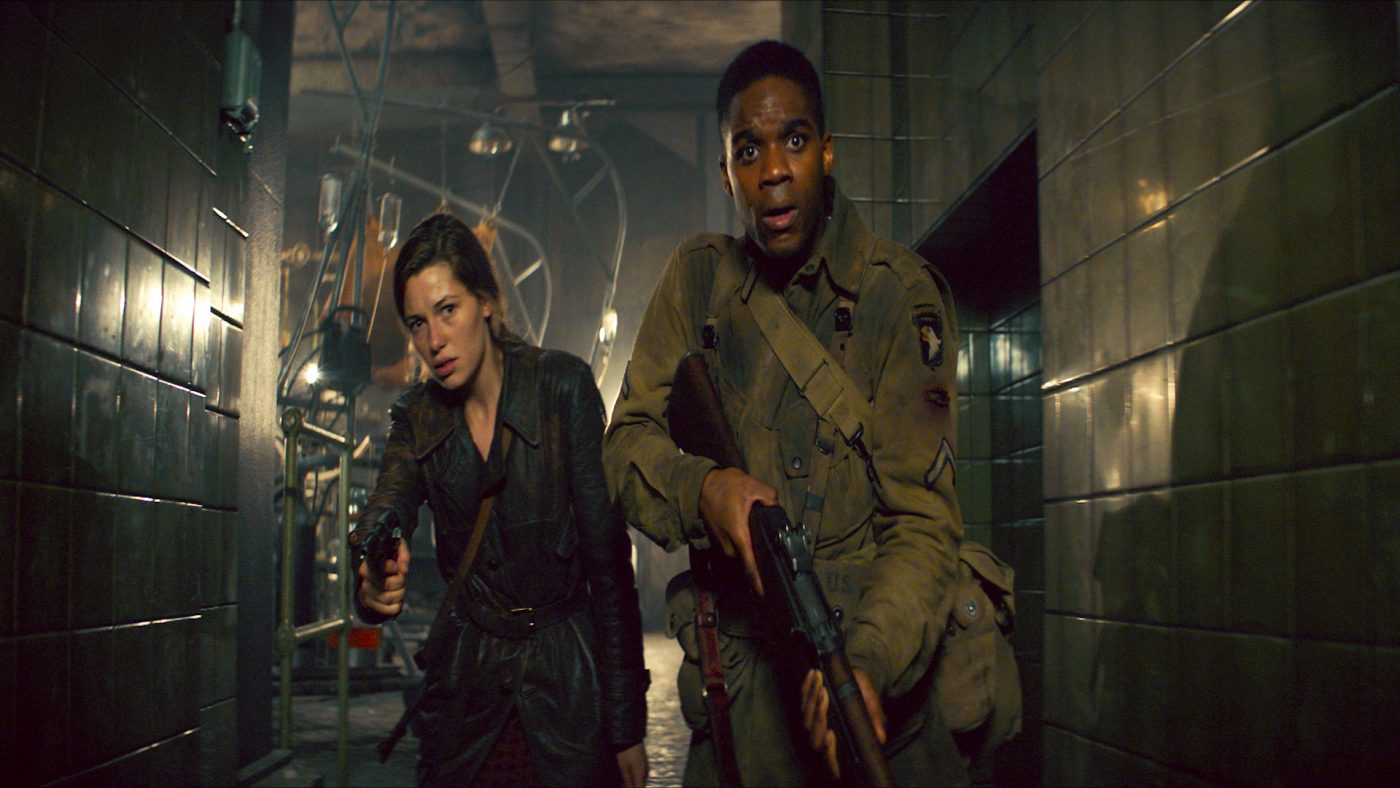 Ansd there we are. Hopefully, this selection of films will provide a little respite and escapism over the coming days and weeks. This time is shit for many people but we can all get through this no matter how doubtful that might seem right now. The only good thing about tough times is that they don't last forever. Stay safe x.