It's MHG and you know what that means! It's time for AEW Fight Forever.
Since being founded by the Khan family and Nick & Matt Jackson, Kenny Omega, AEW has just seen a meteoric rise to become a legitimate rival to WWE. Yet still keep that indie spirit alive that makes the likes of ROH, NJPW, etc so endearing to watch over the years.
One thing that fans have wanted, is a videogame so they don't need to spend extortionate amounts of time editing and creating in Fire Pro. Well that might just be the hardcore. Anyway, with Kenny Omega being a well known fan of games, hopes are high that this Yukes developed game can be something that makes up for the WWE2K series lacklustre games.
Headed up by Hideyuki "Geta" Iwashita, the person behind the Def Jam Vendetta games and more importantly, No Mercy, hope are very high for this one. So where does it land?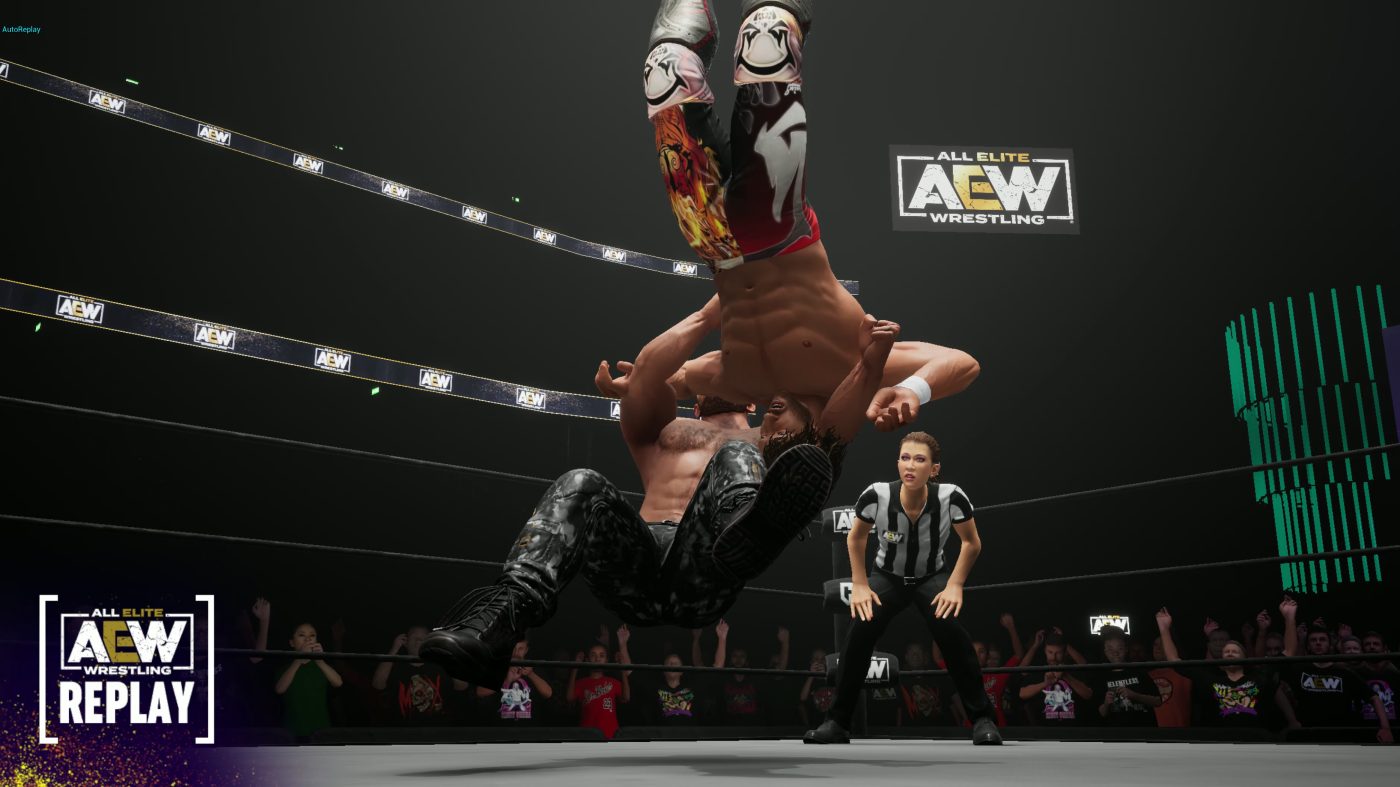 As a first collaboration there are things that are important to get right and other things that are easily forgivable and despite being very rough in places, it is in the ring where this stands out in all the right ways. So we'll come to the good stuff later, as first lets concentrate on the negatives.
First up is the roster. There is an overall decent mix of characters, with most of the main ones you'd expect. MJF, Omega, The Young Bucks, Dr Britt Baker, Ruby Soho, Lucha Brothers, Orange Cassidy, Darby Allin, etc, etc. But there also some glaring omissions.
There is no Toni Storm, Jamie Hayter, The Acclaimed, Dante Martin, Jake Hager, Wheeler Yuta, FTR etc. Which is such a shame as they are mainstays in the company and big draws. Yet you can still get Cody Rhodes who is now at WWE and bizarrely Abadon, who is still part of the company but cannot recall the last time they wrestled away from Dark.
I get that some may have come after the fact, so hope the game gets support and options to expand the roster. I want that because the biggest let down is the Create-a-Wrestler (CAW). The options for this are dreadful and it is near impossible to try and create half decent versions of the missing wrestlers. It doesn't need to be super in depth, but after playing Street Fighter 6 (I'll mention this game again) it feels so lacking. On PC I hope the modders can work their magic.
The other big let-down in my eyes is the career / story mode. It had to be written at some point, but you can almost feel at what point of AEW's history it was done. It is competent enough, but I went through a year and felt done with it. It is rough in its current guise, but there is potential to improve on it for future titles.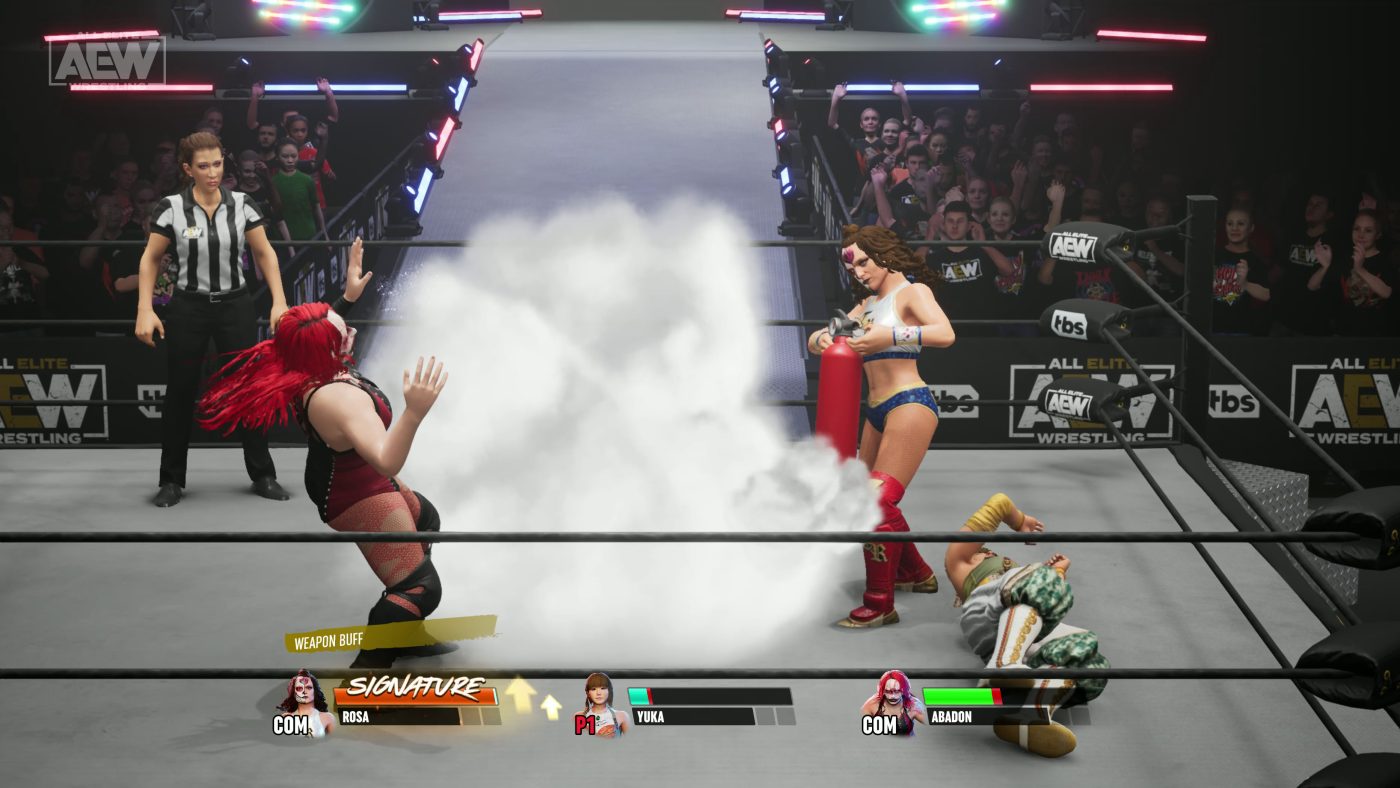 You get various blocks you take part in, with each block being a particular storyline. In each block you have weeks, with each culminating in an episode of Dynamite and then a PPV at the end of the block. You build attributes and skills by taking part in dark matches, gym work, press events, eating, etc and it creates a decent flow, but the writing really does need work.
The commentary too is another area to improve. Jim Ross, Taz, Excalibur all sound bored, like they were taken into a studio after a PPV to rattle off lines. When you understand how well Taz and Excalibur bounce of each other on TV, it is a real disappointment. Again coming from Street Fighter 6's commentary it is even more jarring, as that is so full of life and natural sounding.
So that's the average to bad stuff out the way. You play wrestling games for one reason really… That is how it feel in the ring! Well this is a sequel to WWE No Mercy we've been craving. Every character wrestles like their real life version. Orange Cassidy for example can do moves with his hands in his pockets, the Young Bucks are high flying, Christian Cage wrestles with an attitude. It is all there. I even gave a smile when fighting as Jungle Boy he held his back after trying to suplex a bigger wrestler.
Matches flow excellently and even mis-timed or mis-aligned attacks feel like the AI opponent well sell them to a degree. Tag team matches work well, with pin break ups, double teams, etc. But also well balanced as your partner can break up a pin break up attempt from the opposition team.
Ladder matches are brilliant. Wear down your opponent, climb and then when you get to the top, you need to button mash assigned buttons in four segments to get the chip. So you could get through four segments and get taken down at the last moment. The ladder is an effective weapon too, either for hitting or jumping from. Jeff Hardy + Ladders… yes please.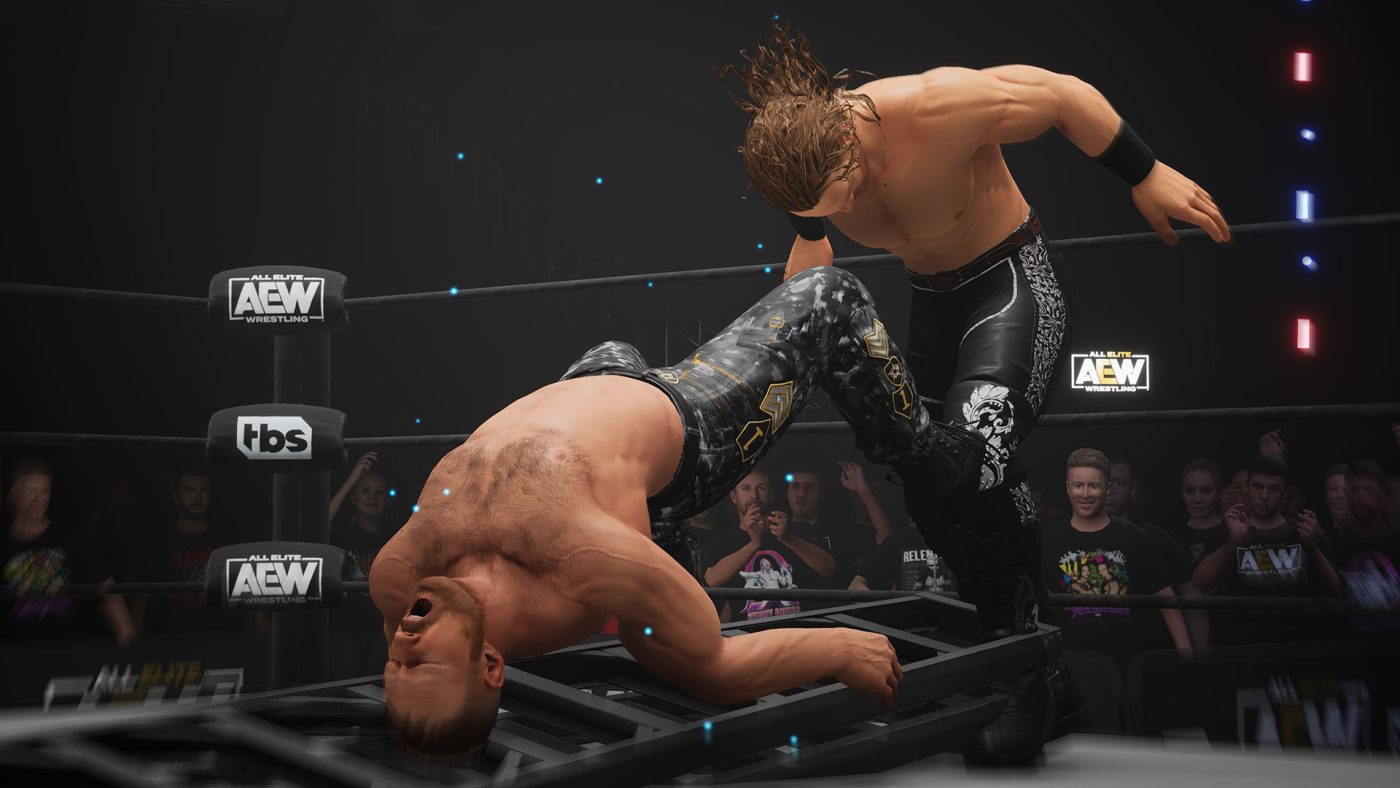 The Casino Battle Royal is fun, but limited in numbers, so you won't ever get a full ring. Hopefully something to build on. The only real gimmick match is the Exploding Barbed Wire Death Match! Infamous in the history of AEW, but here it is and this time you get decent explosions! I was hoping for a nice nod to what happened in real life, but not seen it yet.
So this is section I put in last minute as I spent more time with the game and I just have to reiterate just how good the actual wrestling is in AEW Fight Forever. There is a real ebb and flow to bouts and the mix of high flying, grounded, physical all blends so well. There are of course the comparisons to WCW/NWO Revenge and No Mercy, hell I even did so myself at the top. So I went back and emulated played my legitimate hard copy of No Mercy on original hardware. Those games are still great fun, but they do feel of their time somewhat now. AEW Fight Forever feels like a modern day spin in all the right ways, almost like they never went away and were instead evolved over a near 23 years.
AEW Fight Forever has the foundations to become the bar on which all other wrestling games need to reach. Just avoid the mistakes of becoming a year cash grab and all should be golden.
For a first collaboration AEW Fight Forever works wonderfully. It really is great to pick it up, pick some wrestlers and fight. The is plenty of room to improve, with some more match types and more wrestlers. Whether that is a sequel, DLC or something else, I don't know.
AEW Fight Forever is the game that fits the brand well, with the indie scene roughness, but spectacular in-ring action. A great first effort all round.