Ready for a narrative adventure with a difference? Then Before Your Eyes, from GoodbyeWorld and Skybound, might just be the game for you.
Before Your Eyes is an interactive narrative game that takes you through the emotional story of one character and their family, but it has an interesting twist: a large part of it is controlled with your eyes. Blinking, that is, is a mechanic used to both make choices and move the story forward. An eye symbol like in the image below will tell you when you should blink.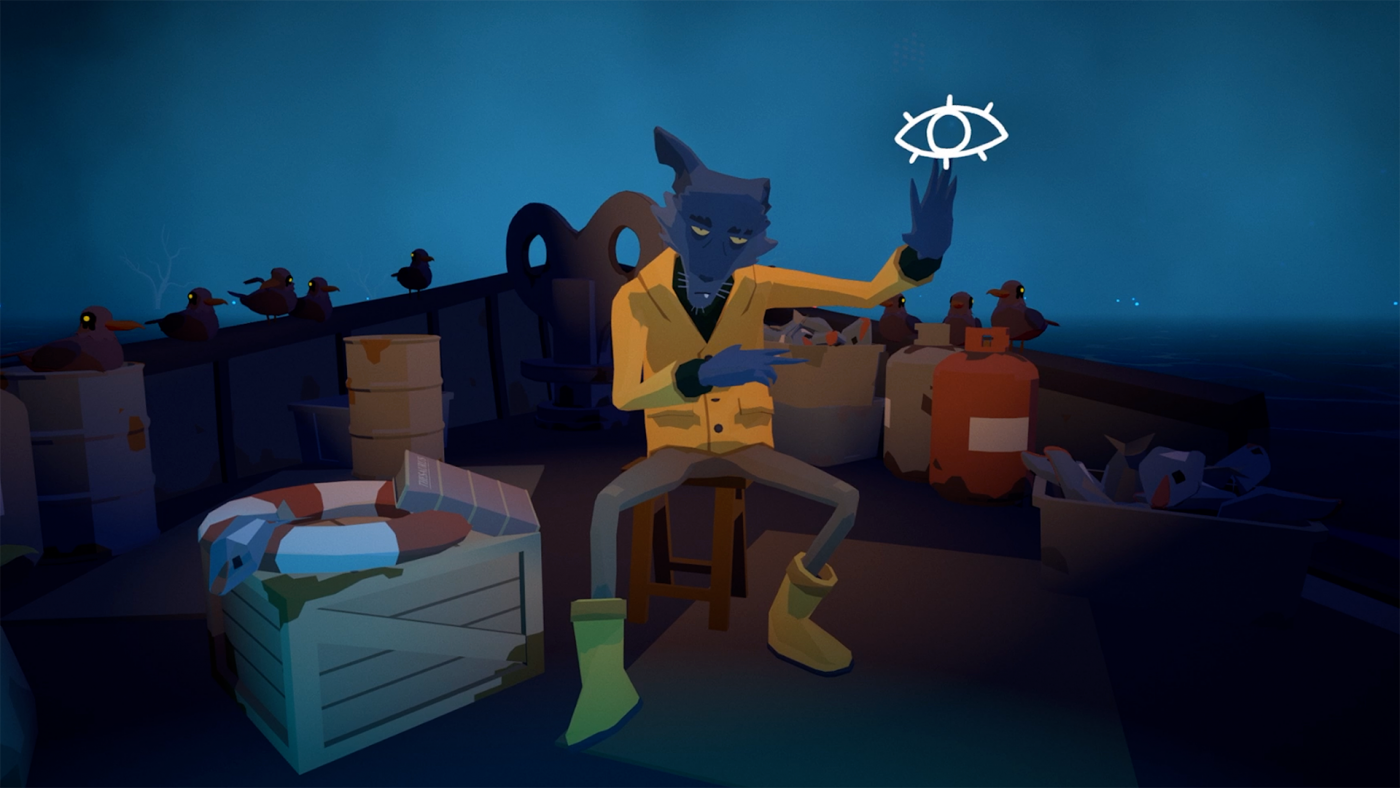 The story of the game itself, without spoiling it, is emotional, with many reviewers on Steam confessing to tears. It's all about the many choices we face in life, their consequences, the pressures of family life and the highs and lows that we'll all relate to in one way or another. It will hit home in some way for every person who plays it.
You begin the story on a boat in the afterlife, with the ferryman saying that he must convince the gatekeeper that you are worthy of entering its kingdom. The ferryman replays your life to witness your good deeds, and make a good account for you during your hearing.
Love, death, success, money, family, friends, and the legacy we leave behind: the story covers many emotive themes that, blended together impeccably, make it a rollercoaster of a story that won't eat up much of your time.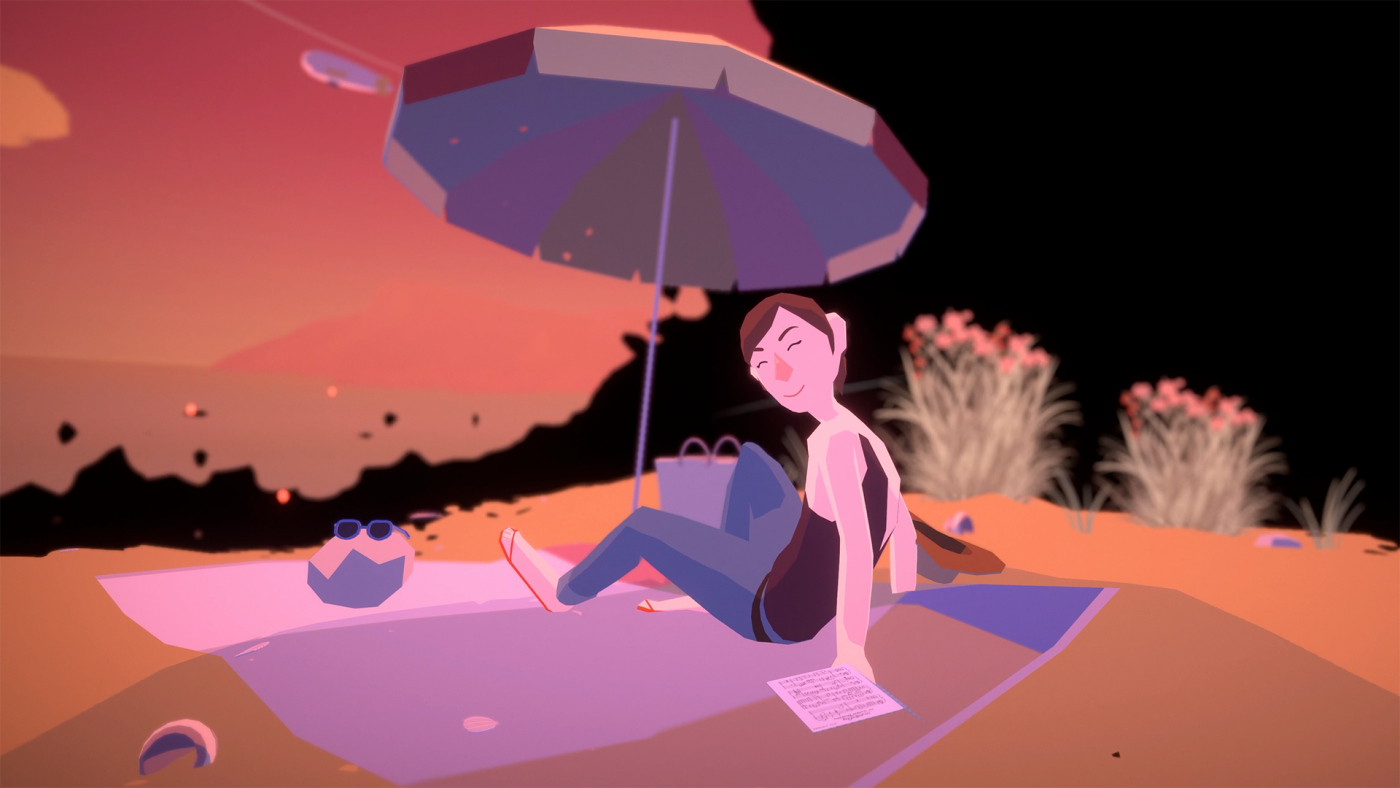 Graphically, the game is beautiful and polished, with a gorgeous soundtrack that adds to the immersion in an emotional story. It's artistic, with quirky and unique characters, breath-taking environments and settings, and emotive writing.
The blinking thing is…perhaps a little bit of a novelty? Functionally, I don't think it does a huge amount, though some reviews I've seen have commented on the beautiful metaphor that comes with life going by in the 'blink of an eye'. It also creates an interesting mechanic whereby you are limited by a necessary action taken by your body.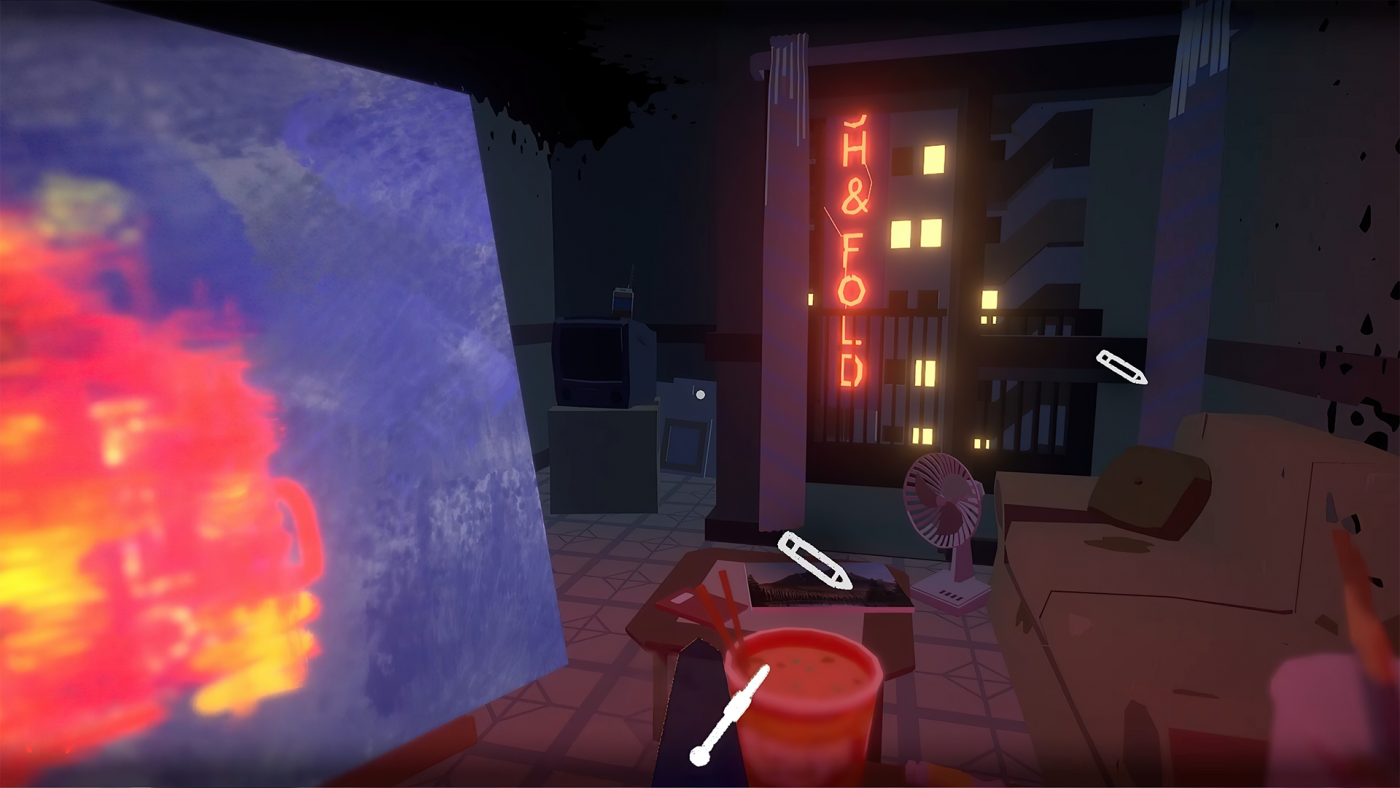 What I'd really love to see is this game in full VR, with the blink mechanic used to greater effect, whatever that may mean. The game seems well suited to further exploration in VR. The mechanic works fairly well all things considered, though your lighting will affect this – the game does give a warning about this. It can also be completed without the webcam. Completing without the webcam actually gives you the option to explore scenes more fully, waiting longer before passing them, so this is definitely one disadvantage to the blinking mechanism. Having said this, it's also an interesting feature in itself that the blinking necessarily limits what you experience. Maybe the game is meant to be played both ways?
All things considered, though, Before Your Eyes is a super interesting and emotional experience with a quirky mechanic that I'd recommend trying if you're into moving narrative adventures. It's out now for PC.