If I was to sum up Calico in three words: cute; wholesome; comforting. Or in other words: perfectly timed for the absolute abomination and dumpster fire that has been 2020. Sorry, 2020. I'd say it's nothing personal, but it definitely is.
Let's face it: 2020 has been one hell of a difficult year for most of us. And games have played a really important role for so many of us.
For perhaps the first time in gaming history, the introverts have had their time. Gone are the condescending remarks of 'shouldn't you get outside more?' or 'you'll get square eyes' or whatever. In 2020, staying in and gaming has not only been and continues to be the responsible and acceptable thing to do, but also something of a healthy option with a virus running rampant.
Games have been important for other reasons too, though. They've allowed us to spend precious time with loved ones both close and distant, and to entertain ourselves during seemingly endless months spent hidden away in lockdown.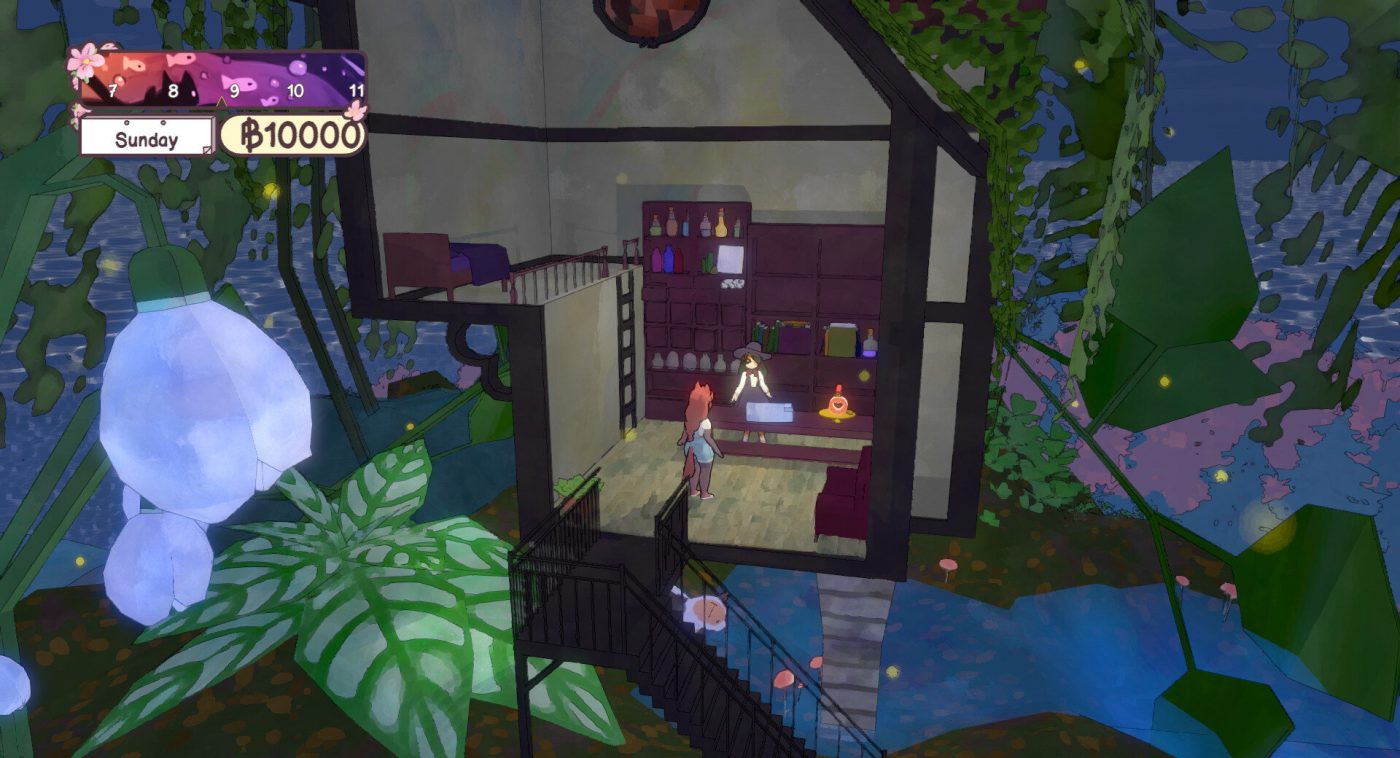 Many of the popular games of 2020 have been wholesome escapes from our cruel reality. Take Animal Crossing: New Horizons and Fall Guys: Ultimate Knockout for example. Both are wholesome, family type games, both took the world by storm, and both fittingly won awards at this year's Game Awards.
Calico is another game that falls into the wholesome, we-need-this-kinda-comfort-in-2020 category. I'll be honest: I've had my eye on this one for a while. I'm a cat lover, and I'm all about squishy beantoes and fur babies and booping snoots and cute fluffy things, so that won't come as a surprise.
From Peachy Keen Games, Whitethorn Digital and Maple Whispering, Calico is a chill, community simulation type game in which you are tasked with rebuilding the town's cat café. It was successfully Kickstarted by 2,721 backers, and it surprise released on 15th December.
Playing Calico, you'll furnish your café with all manner of items and creatures – and not just cats, no. Everything goes here! Cats, polar bears, pigeons, rabbits…all are welcome in the cute and cuddly haven that is Calico cat café. You'll get a number of quests with money and item rewards, and some which open up new areas of the map to explore. You'll also be tasked with making refreshments to make in your café, with new recipes available.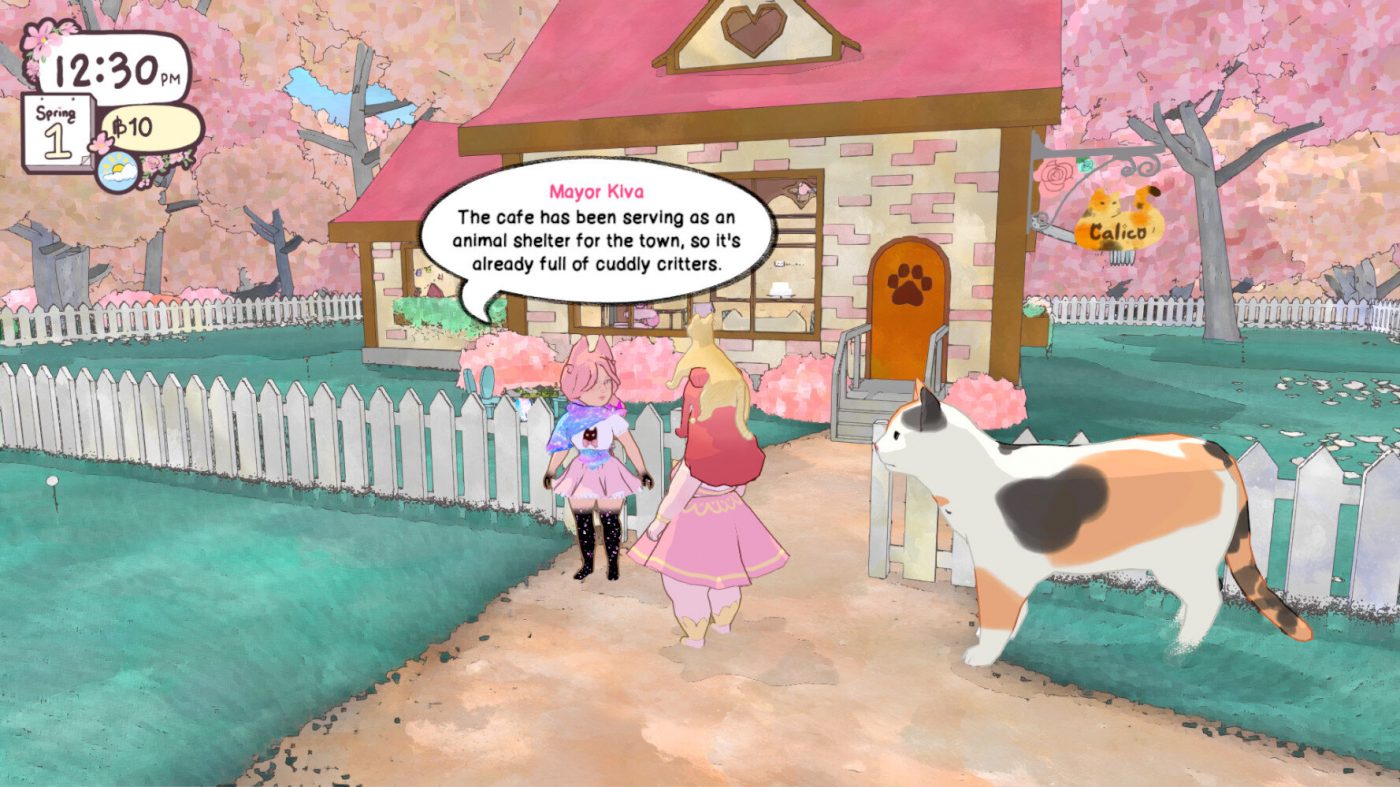 My favourite part of the game, though, has to be being able to ride cats like a horse. There's something so uplifting about being able to explore the gorgeous environments of Calico with a cute magical girl, on a giant cat. *Chefs kiss*.
The game is pretty simple and straight forward – there isn't much to it, all things considered. But that is largely it's beauty. It's not meant to be busy or confusing. It is almost meditative in its tranquillity. It is cutesy fun, sugar sweet and cute to perfection, and its gorgeous pastel aesthetic is definitely its highlight, besides its very chill and laidback vibes.
Besides its more obvious wholesome qualities, Calico equally hits the marker on inclusivity. Character creation should definitely be praised, with no specific gendered options and a good variety in terms of customisability, and there are some queer NPCs. NPCs are each beautiful and unique in their own right, and the environments are serene, gorgeously colourful and filled with cute little critters. As I've said: aesthetic is definitely Calico's forte. Equally sweet and comforting is Calico's gorgeous minimalist soundtrack.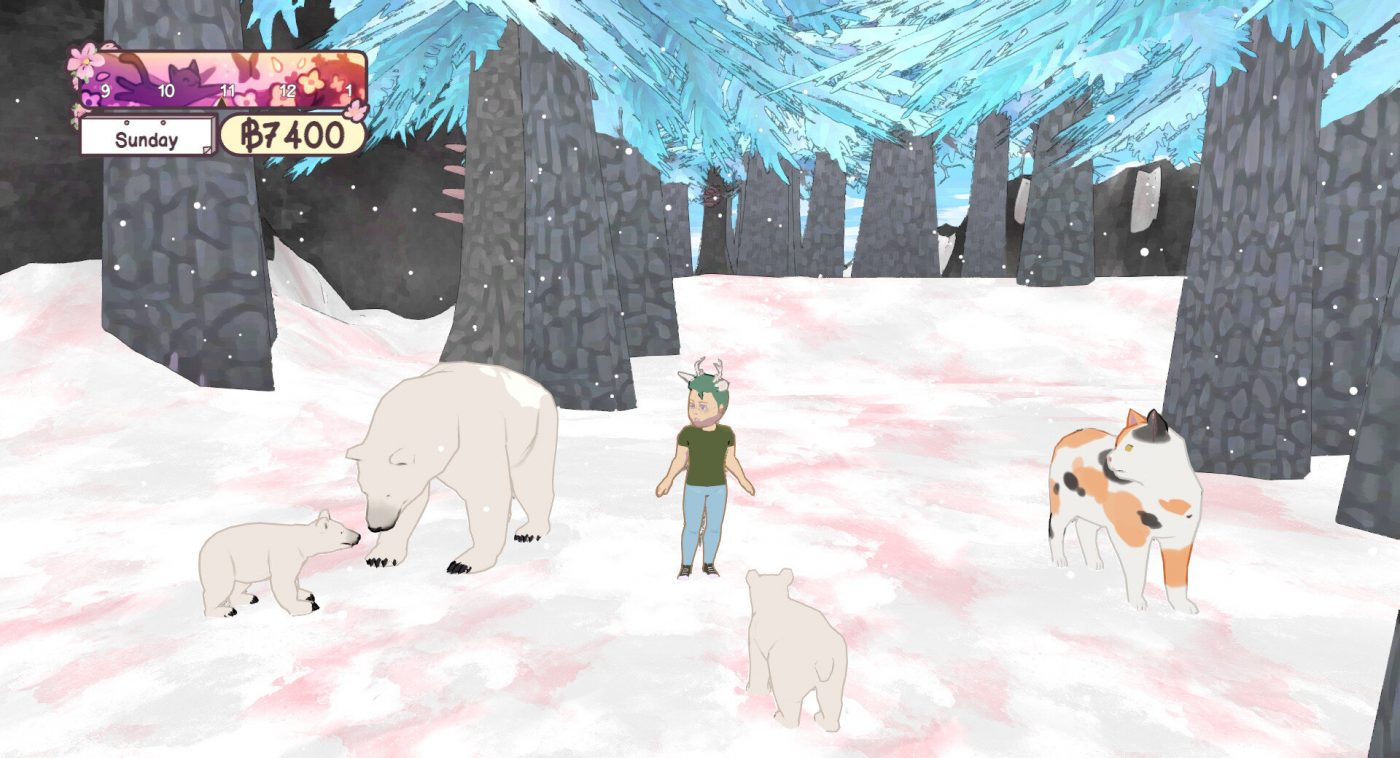 Gameplay wise, I'll be honest, it isn't the best. It is definitely a bit buggy, with delays in quests ticking over, items clipping, things like that. These remove you from your immersion in an otherwise beautiful world. I'm hoping with time that the developers might be able to sort some of these out. They're already regularly patching, so this looks hopeful.
Now, as I say, the game is fairly simple, and the world might seem somewhat empty. This isn't a criticism as such, because a tranquil and calm setting is, I think, the intention. The game is not meant to be action packed. It's worth mentioning though. I'd love to see more features added in time. The great thing about a game like this is that there is so much room for future updates or DLC to expand on the original experience – think item packs, mini games, new areas, new animals…
At £9.29, Calico is an affordable and wholesome experience that might be popular among younger gamers. It is innocent and pretty, and I think it's a game that's particularly well suited for the Nintendo Switch.
It's out now for PC, Nintendo Switch and Xbox One, and it's coming to Playstation 4 in the future.