Continuing MHG Extended's offering of films that aren't necessarily festive films to watch over the festive period, here is part two of our shiny cinematic selection box. You'll laugh, you'll cry, and hopefully be transported far away from the crushing reality of this utter dickhead of a year. 
As with part one, all of these films are on Freeview channels and many will be available on their parent catch-up platforms for at least the festive period. We'd also recommend having a squiz at On Demand apps as there are some great films tucked away on iPlayer, All4 and more.
These choices will take you on a cinematic journey from Christmas Day to New Year's Day, by which time 2021 will be upon us. Hopefully with a brighter outlook on the horizon. Stay safe, happy viewing and tell yourself everyday that you are a beautiful human. Because you are and bright times are ahead, we look forward to sharing them with you x
Christmas Day
Singing in the Rain, 11.35am, BBC1
Frivolity might have been hard to come by over the past 12 months. Let Gene Kelly and Debbie Reynolds lighten the load in one of the most wonderfully pitch-perfect productions in Hollywood's history. Betty Comden and Adolph Green's script sparkles, brought to life by one musical highlight after another, danced with poise and elegance by an extraordinarily talented cast at the height of their powers. 
Even if you've never watched the whole film it will feel familiar because its many high points transcended the confines of its running time. A delight from start to finish and the perfect way to add some lightness on Christmas Day.
Coco, 3.10pm, BBC1
Keep the good vibes going with Pixar's mesmerising reflection on grief, and how the memories of our loved ones can live on. Centred around Mexico's Dia de Muertos festivities, Coco might sound like a reach in terms of providing joy. Fear not, this is perhaps Pixar's best-looking films, and the style is propped up by plenty of substance.
Honestly, there are times when the visuals are breathtaking to the point of distraction. But it is the warmth of the story as young Miguel seeks out the answers to why music is such a taboo in his family that makes this such a heartwarming, uplifting experience.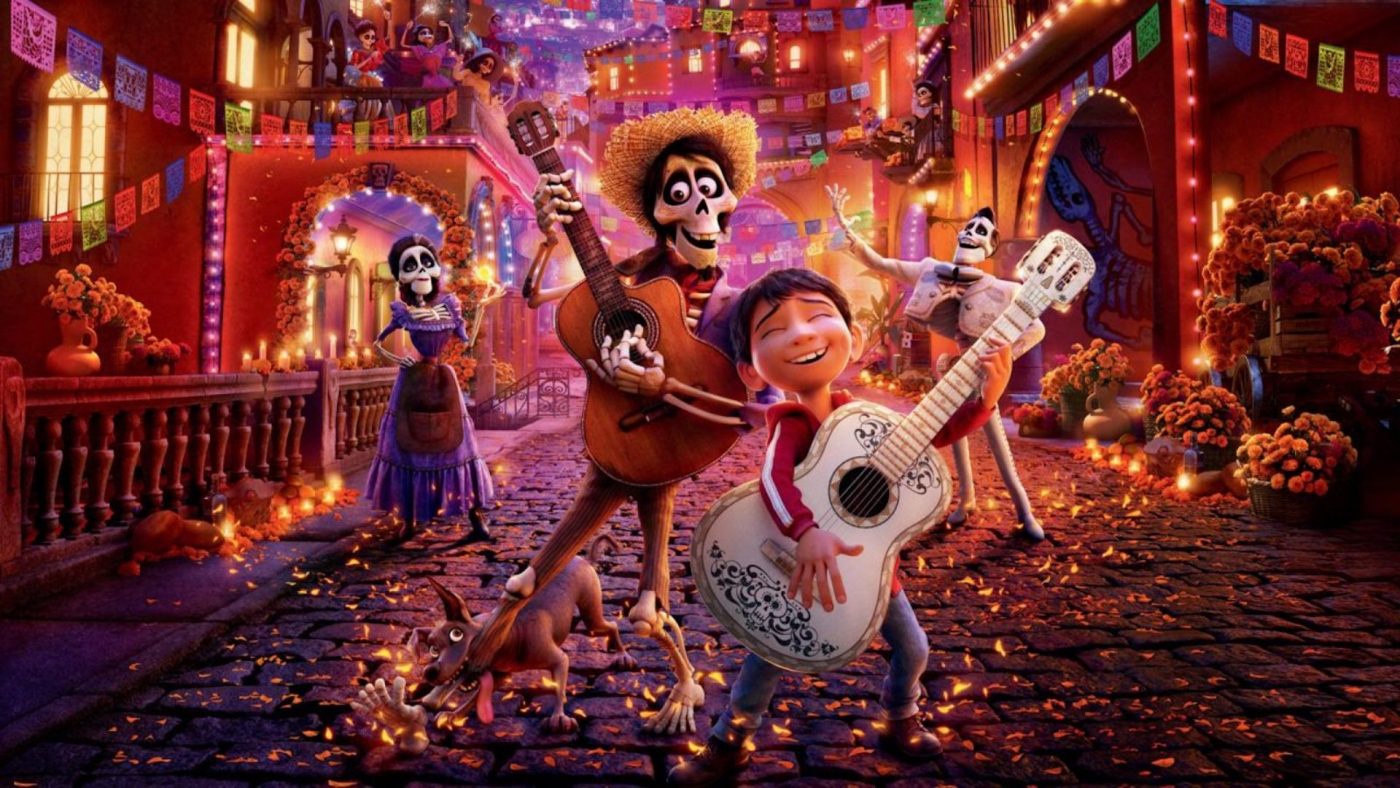 The Grand Budapest Hotel, 11.15pm, Film4
Ralph Fiennes leads the way in Wes Anderson's exceptional ensemble farce. The film rollicks along at a fair old lick, with Anderson regulars Tilda Swinton, Jeff Goldblum Bill Murray and many more lending considerable comic heft to the tale of a hotel concierge framed for murder.
Fiennes is excellent, playing the whimsy straight as an arrow and making it all the funnier in the process. He is ably supported by Tony Revolori as Zero, a lobby boy unwittingly mixed up in the story's murderous machinations. A word too for Robert Yeoman's cinematography. Every frame is truly a painting, with a perfect balance of visuals to enhance the playful plot. A lovely, lighthearted way to end Christmas Day and go to sleep with a smile on your mince-pie-crumb-covered face (other snacks are available).
Boxing Day
Grease, 5pm, BBC1
You know what lifts a funk? Singing like no-one is listening. While Grease's artistic merits might be questionable, there is no doubting its qualities as pure entertainment. And we defy anyone to sit through the entire film without at least humming along to one of the film's numerous barnstorming numbers. Come for Summer Nights, stay for You're the One That I Want.
Snowpiercer, 11.20pm, Film4
Bong Joon-Ho won Oscar glory with Parasite earlier this year (how long ago does that feel?), and his cinematic CV is filled with other gems exploring social layers. Snowpiercer, based on a French graphic novel, is set in a dystopian future where the world has been plunged into an ice age after a climate-change experiment goes catastrophically wrong. All the remains of humanity is confined to the titular Snowpiercer, a train that circumnavigates what's left of a world buried beneath ice and snow.
So far, so high concept. The beauty of the story is the wonder and thrills created in a single vehicle, working as an analogy for societal imbalances. Chris Evans, showing that as well as being the proud owner of America's Ass he's also a very likeable acting presence, leads a cast including Tilda Swinton, Octavia Spencer, John Hurt and Ed Harris. Together they make the tale immersive, thought-provoking and, thankfully, very entertaining.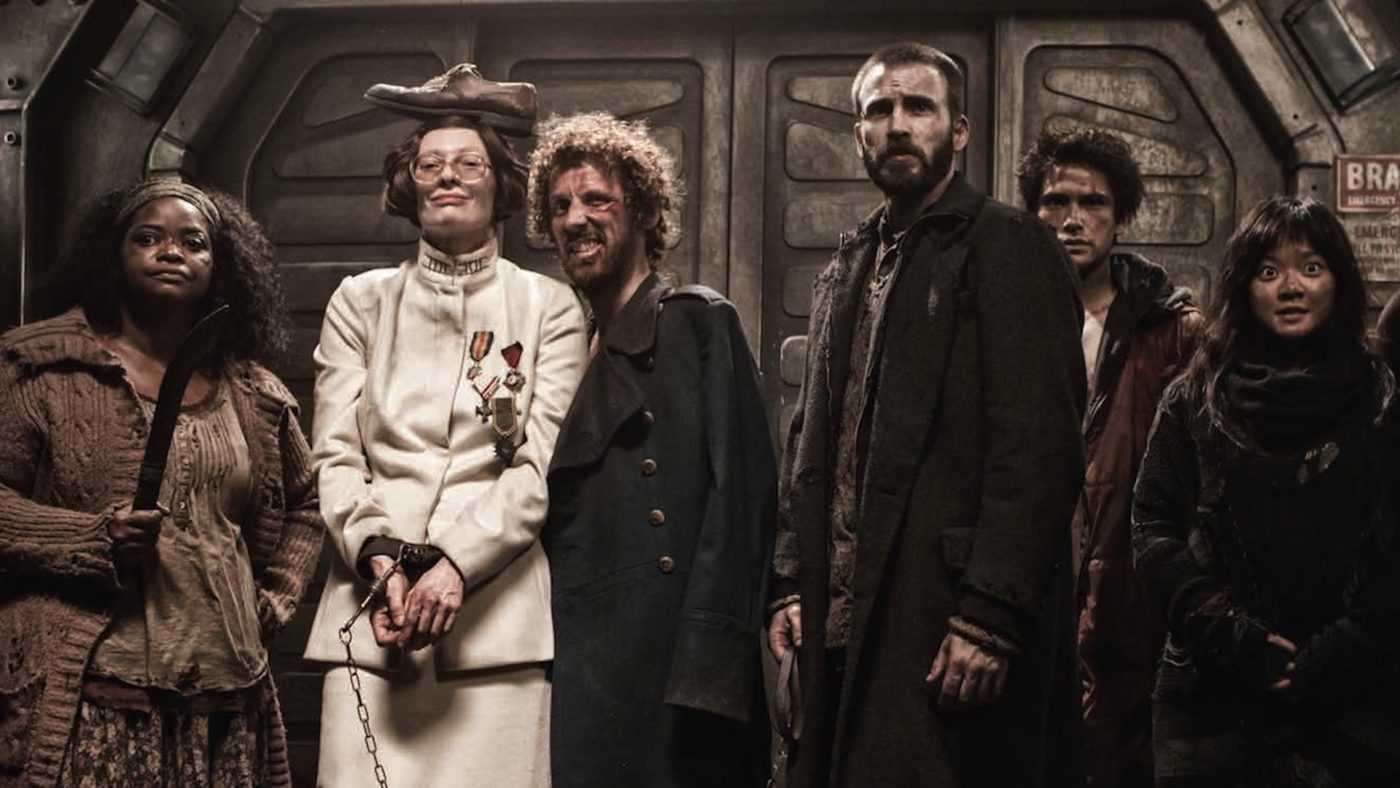 27th December
Jurassic World, 4.40pm, ITV
There are far better films on today, including The Silence of the Lambs later in the evening on the same channel. But, you know what? Sometimes you just need a load of dinosaurs running amok to provide some throwaway blockbuster fun. Jurassic Park* remains an exceptional modern classic, and in all honesty, if you have that to hand watch that instead. However, this nostalgic sequel is at least entertaining, with enough callbacks and nods to its origins to keep it chugging along.
Chris Pratt and Bryce Dallas Howard make an unlikely but likeable duo, thrust into panic and danger when, predictably, a theme park filled with honking great dinosaurs goes wrong. Who knew, right? Big, showy and filled with enough set-pieces to get your pulse racing, Jurassic World is cinematic junk food and that's not remotely meant as a negative.
*Jurassic Park is also on ITV2 on New Year's Eve at 2.50pm
28th December
Inside Out, 1.20pm, BBC1
Another Pixar entry, and an inventive one even by their own highly creative standards. Focusing on Riley, a young girl struggling with a cross-country move to a new home, Inside Out is an intimate adventure through the inner-workings of emotions and the rollercoasters they can take us on.
As a concept this is a film where the end product far outshines the premise, delivering a fantastic journey for both young and old film fans. Both will come away feeling a little better about who they are and their place in the world after watching. Wonderful stuff, although a word of caution for those with younger viewers (or just a propensity for tears), Bing Bong's farewell is Pixar's equivalent of that scene with Bambi's mother. Just saying.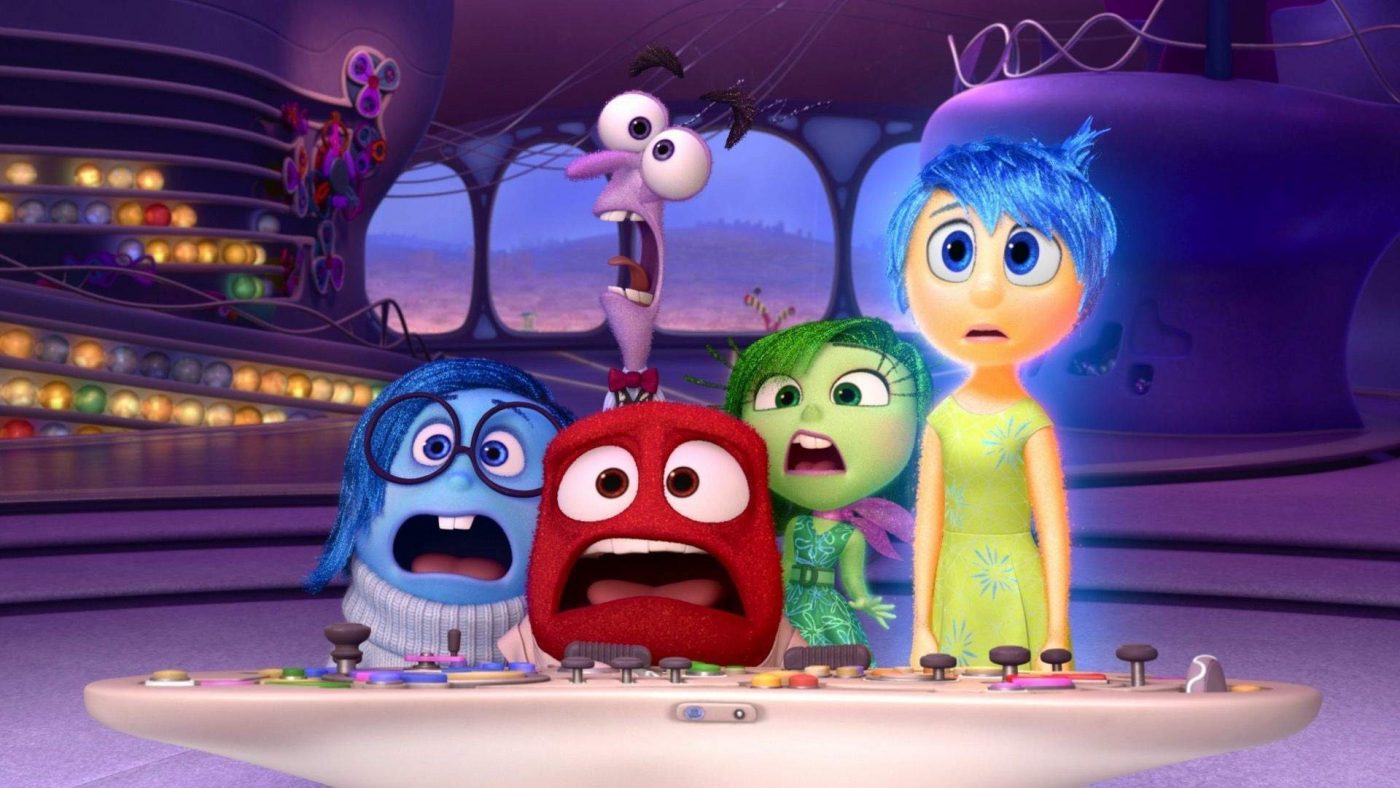 29th December
Chef, 11.45pm, Film4
Jon Favreau took time out from Marvel movies and making Star Wars good again to direct a feel-good, food-themed road trip film that is as cosy as slipping on a pair of tracksuit bottoms and making a nest on the sofa.
It's slight and there's little in the way of dramatic peril, but with a steady flow of food porn and jovial bromance soundtracked by an array of foot-tapping numbers, this is as relaxing as films get. Tune in, unwind and feel a little better about everything.
30th December
Hunt for the Wilderpeople, 10.50pm, Film4
Sam Neill and Julian Dennison as the wannabe tearaway Ricky Baker make for a hugely charismatic odd couple in director Taika Waititi's fourth directorial feature. After an untimely death, Ricky runs away to avoid returning to an orphanage, kickstarting New Zealand's answer to The Fugitive, albeit with less one-armed men.
Drenched in Waititi's observant and leftfield humour, Wilderpeople is a gem of an adventure filled with a lovely balance of sentimentality and silliness.
New Year's Eve
Fly Away Home, 11.10am, Sony Movies
Jeff Daniels and Anna Pacquin, as father and daughter, attempt to lead a flock of orphaned Canada Geese south by air. That's pretty much the plot but the simple premise is merely a gateway to an utterly charming, richly rewarding family film. Well-acted, beautifully directed by Carroll Ballard, and with Oscar-nominated cinematography this is as wholesome as films come.
A gentle, sweet and entirely wonderful way to spend a couple of hours.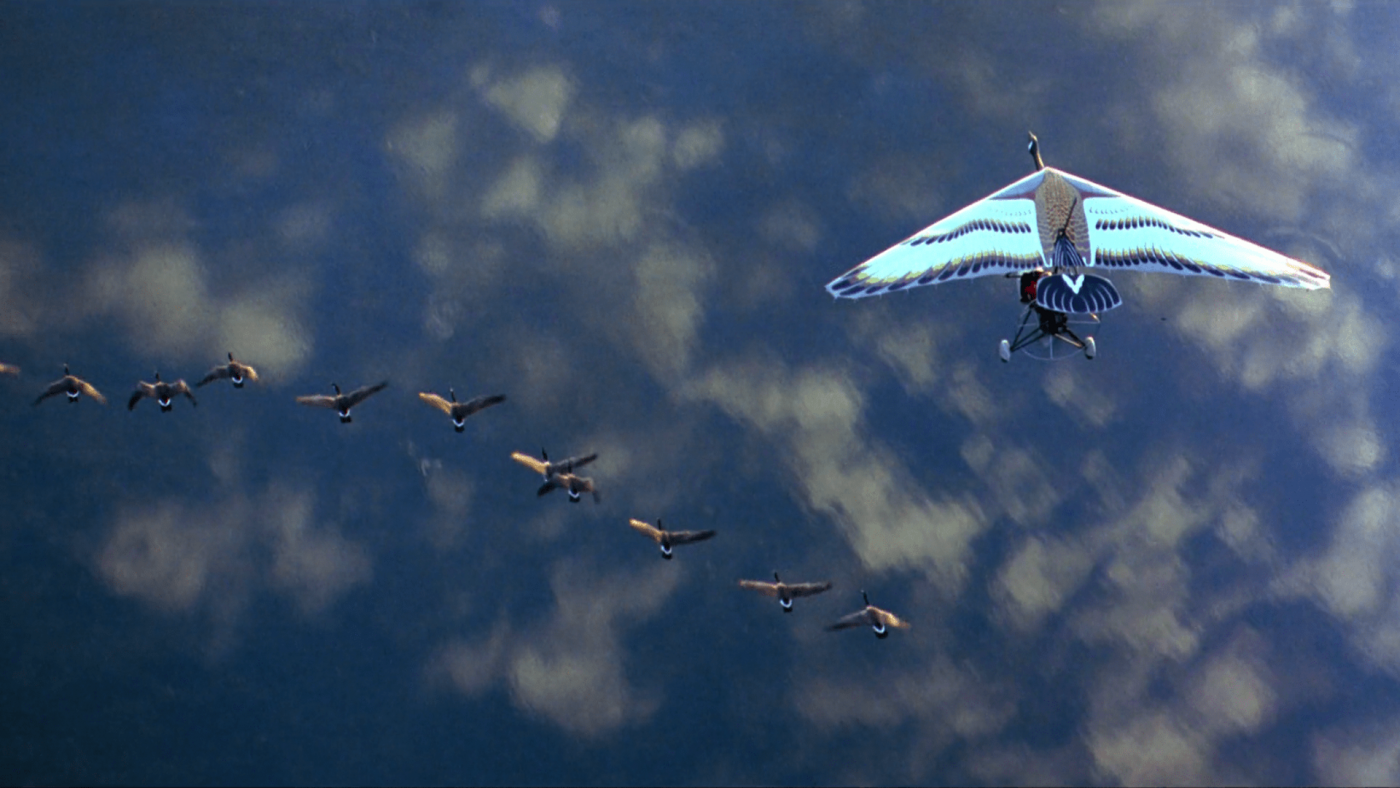 The Core, 12.50pm, Channel 4+1
Look, we're at the point in the festive season where turkey sandwiches are about as appealing as a night out with Matt Hancock and the coffee one is all that is left in the Rose's tin. There's mere hours left of this pathetic excuse for a year and you don't need your old thinkbox being taxed with demanding Eastern European cinema or independent dramas where everyone is mad with daddy issues.
No, what you need is a film where a crew of rag tag people boards a train into the Earth's core in the hope of restarting it because science. Yeah, don't tell us we haven't got your best interests at heart. The Core is a rubbish but hugely enjoyable reminder of the slew of doomsday blockbusters that propped up cinemas in the late 1990s and early 2000s. Tune in, muster up the courage to eat the coffee chocolate, and ease yourself into the last afternoon of 2020.
New Year's Day
Captain Underpants: the First Epic Movie, 9am, BBC1
Start the year right with this goofy, silly, and utterly charming animation that embraces immature giggles in an infectious style. Two pranksters, George and Harold, bite off more than they can seemingly chew when they hypnotise their teacher into becoming the titular hero, the dimwitted Captain Underpants.
Perfectly self-aware and a lovely reminder to embrace your inner child and find mirth in the world. Here's to 2021 returning the favour.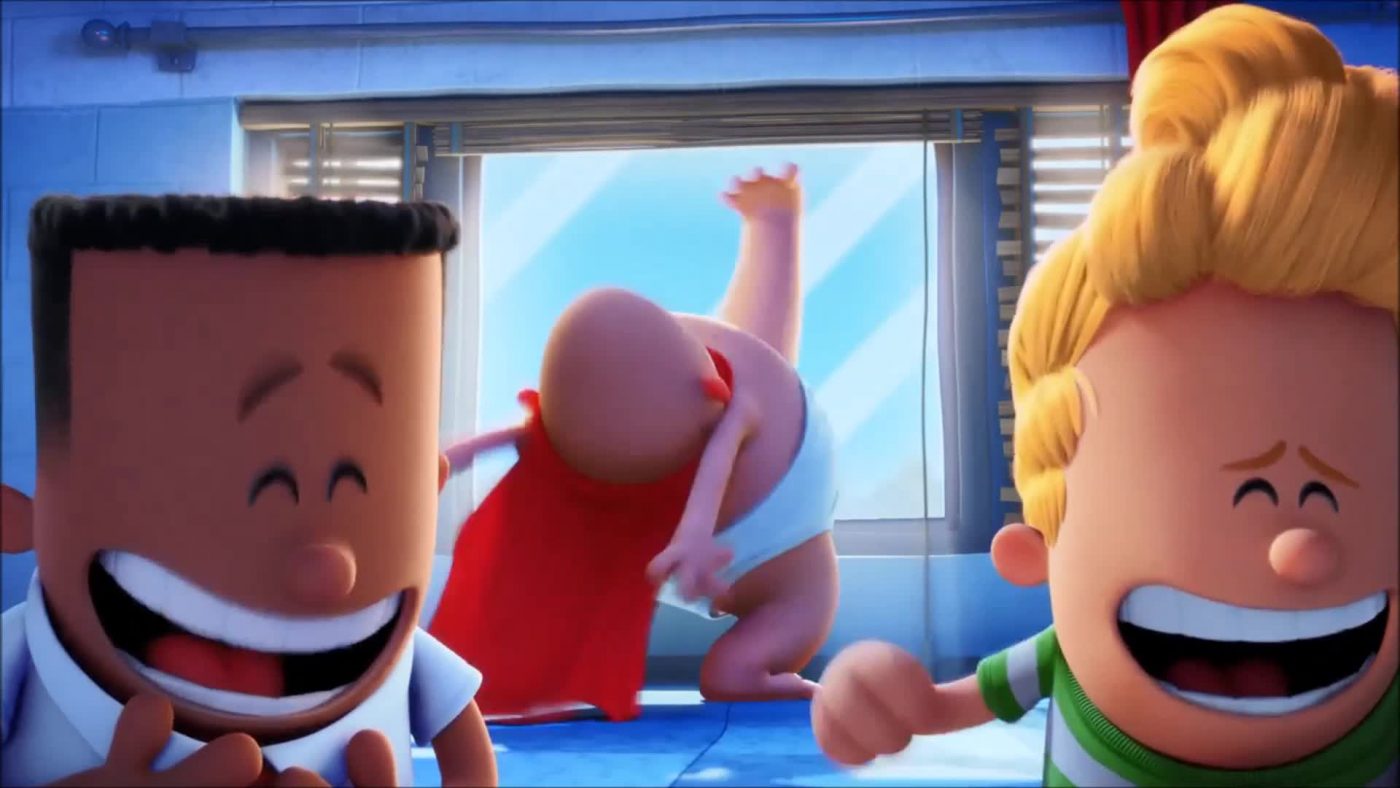 And with that final recommendation, we'll leave you to enjoy the rest of the festive season. Thank you to everyone who visits this little corner of the site. We look forward to providing reviews and more soon. Until then, stay safe and happy watching!