As I was puttering through the pastel-shaded Guangdong suburbs, nodding along to 80s Cantopop on the cassette radio, I noticed that my chatty passenger had gradually fallen quiet and was now gently snoring beside me. This understated but heartfelt moment perfectly sums up Road To Guangdong, a beautifully mundane slice-of-life road trip simulator from developer Just Add Oil. As a fan of the 'walking simulator' genre, which largely tends towards melancholic and isolated exploration, I was touched by the sense of comfort and companionship I felt during my time with the game, and I was impressed by the developers' confidence in such a grounded, homely premise.
Set in the early 1990s, the game is both a subtle exploration of complex family dynamics and also a peaceful resource management driving game. In the role of Sunny, a young woman coping both with the unexpected passing of her parents and the responsibility of taking over the family restaurant, you make chit-chat with your loveable, occasionally overbearing aunt, Guu Ma, and grow attached to your temperamental vehicle, Sandy. As you cruise past gorgeous muted suburban backdrops, you attempt to keep the hand-me-down car ticking over from town to town, swapping, repairing and selling scrap parts.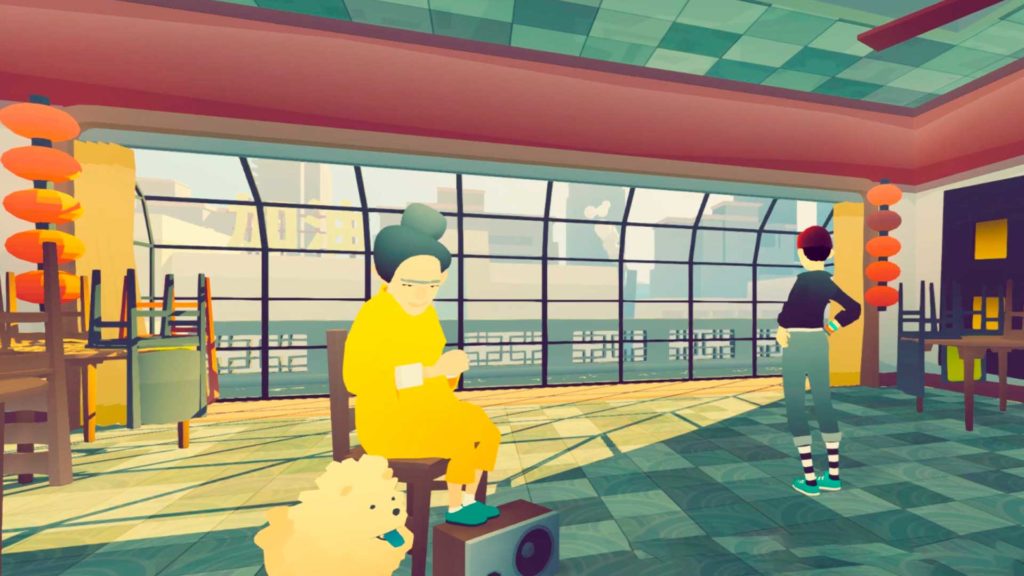 Upon arrival in each location, the game takes on the form of a visual novel as you make meaningful choices which affect the outcome of the narrative in unexpected, satisfying ways. These individual stories are full of heart and humour but they remain grounded and nuanced. There are no easy answers and sometimes, the best of intentions are not quite enough. For such a genial game, it made me wistful that I did not manage to gather the whole family for Spring Festival.
While the disparate gameplay elements may sound like an unusual combination, the success of the game is a testament to the collaboration between writer, Yen Ooi, and game designer, Alex Darby, as well as the superb soundtrack by Chris Randle, which further unifies the often moving and meditative experience. In order to learn more about the development process and the creative intentions, I asked Yen and Chris for their insights.
For a more in-depth look at the game itself, please check out Brent's review here.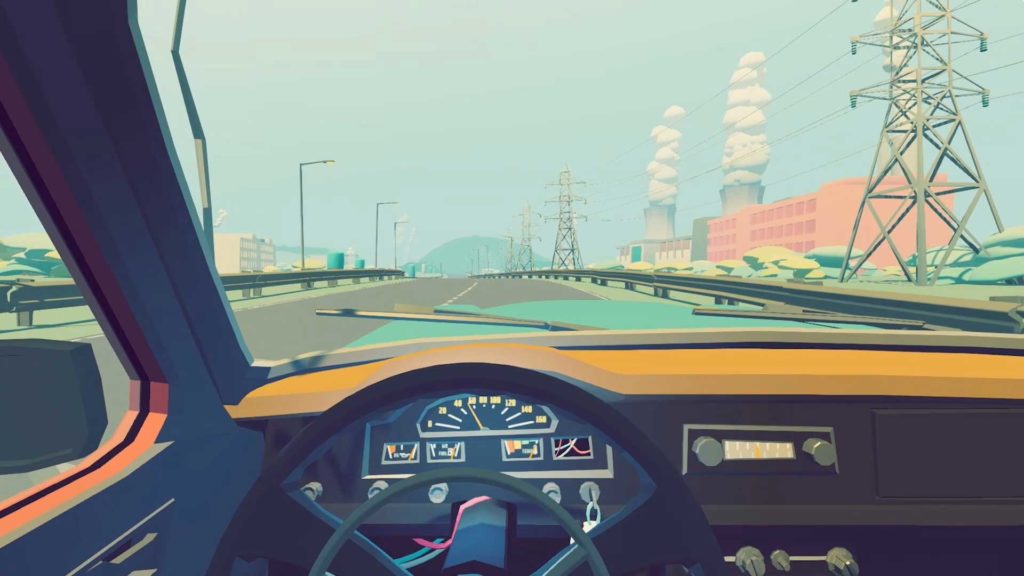 MHG: What prompted you to write this story in this particular setting?
Yen Ooi: When I came to the project, the team was already talking about the game as a buddy road trip story in China. We wanted it to be set during a simpler time (without mobile phones), and looking at the history of Guangdong's development, the early 1990s seemed to be a wonderful moment where the big cities were just at the cusp of expansion. Alex (Alex Darby, Game Designer) was talking lots about Journey to the West during our initial meetings and the story developed from there.
When I began plotting the story in earnest, writing out the characters, I was tickled by the idea of introducing the 'annoying aunt' trope that is often found in Chinese drama. These aunts, usually spinsters, show their love through nagging, feeding, and poking their noses in everyone's business. That was how Guu Ma was born. However, I didn't want Guu Ma to just be a caricature. As hers and Sunny's back stories grew, the story found a natural path that felt realistic and warm, with a sprinkle of fun and cheekiness. I hope that the audience would find a sense of familiarity with the stories, and experience contradictory emotions, which is often the case in real-life. It is hard to convey the messiness of life in game, where there is an expectation to win or lose, but we hope that we've found a good balance in Road to Guangdong.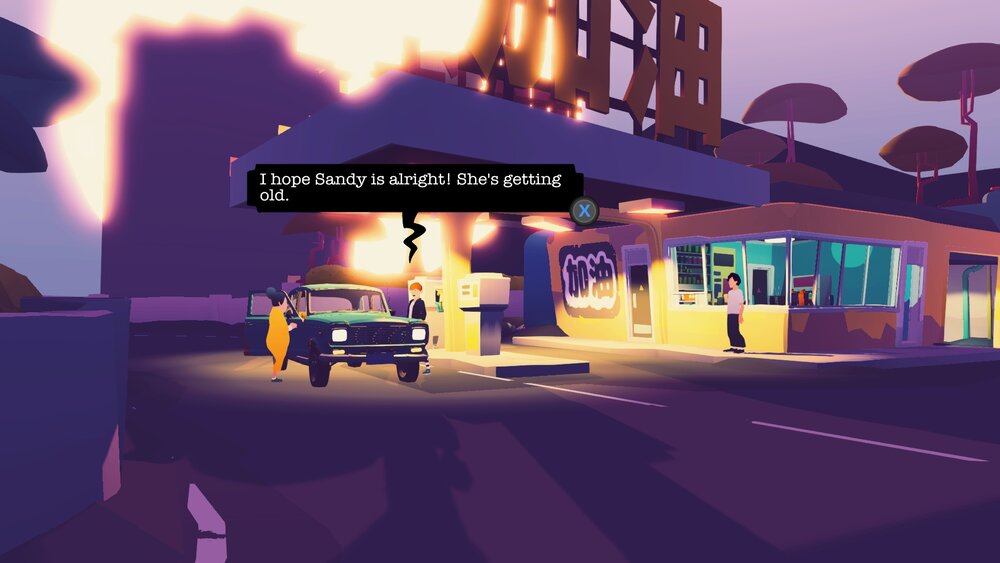 MHG: I was immediately struck by the Guu Ma theme and I was impressed to find that it's an original. What was the inspiration for this piece?
Chris Randle: I wasn't very familiar with Chinese music when I started working on the game but wanted to capture as much of an authentic Chinese sound as I could, to avoid creating a vague Westernised interpretation. I listened to lots of traditional erhu, guzheng and bawu music to begin with, to familiarise myself. The instruments I used were virtual but I studied how they were constructed and played to make the sound as convincing as possible. I also tried to place myself in the position of a Chinese instrumentalist, not just musically but in terms of values and surroundings, paying attention to how traditional Chinese music was experienced and what it was trying to express. My discussions with Yen Ooi really helped here, speaking to her about life in China, the importance of familial relationships, and the differences in values between generations.
We even dived into the relationship between language and melody – how Western music has more of a focus on which notes are played but Chinese music focuses on how individual notes are expressed. This mirrors how Mandarin words can change meaning based on how they are pronounced. All of this played a part in Guu Ma's music.
Yen Ooi: Music was a big part of my life growing up in Malaysia. I learnt music from a young age and could play by ear, so my parents would ask me to play them the music that they loved, which at that time, was Chinese popular music in the 80s and 90s. So when Chris and I were discussing the soundtrack, musical memories from my childhood came flooding back. Chris did a brilliant job in creating the Guu Ma theme, and because of my background as a musician and the intimate relationship I had with music from that period, I was able to then give Chris feedback on the characteristics of the piece during the editing process.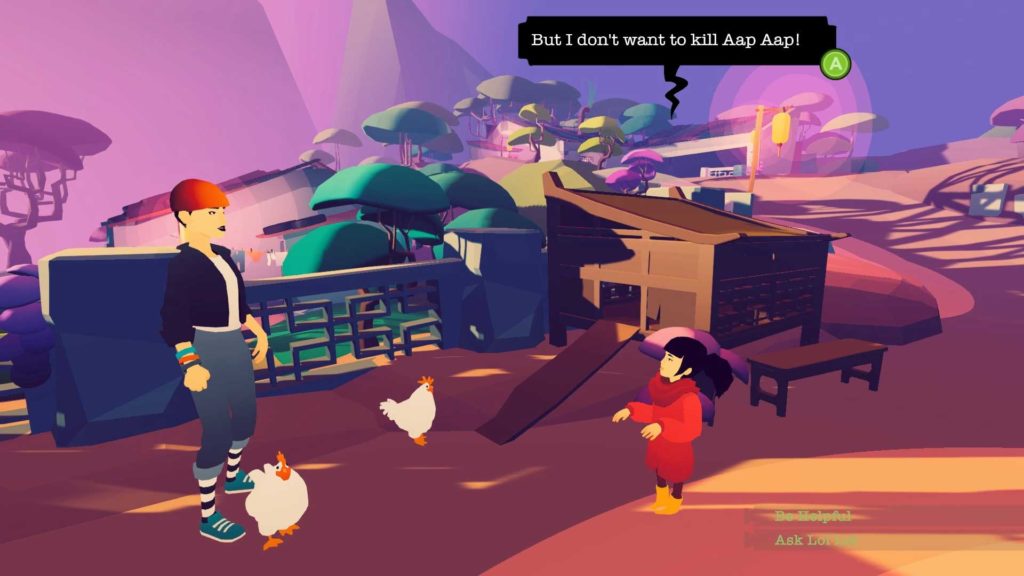 MHG: How much of the road trip mechanics or graphical style were influenced or prompted by your writing?
Yen Ooi: We worked very collaboratively throughout the various stages of development, and I would say that most of the aspects of the game seem to influence each other. The initial driving and car mechanics influenced my writing and feeling for how the story might flow. And I would provide short summaries, mind maps and/or mood boards wherever possible to convey what I was hoping to achieve in the story, and it would then be interpreted into the graphics or game mechanics or even music. The result of that would then influence how I would edit or develop the story and we kept cycling through this process, making it extremely iterative and a truly shared creative experience.
MHG: How did you become involved in game development, and is this something you would like to pursue further?
Yen Ooi: As a writer, I'm passionate about developing my skills across different formats and styles. For this project, I had heard from a friend that some game developers were looking for a writer who's familiar with China, and so I reached out. I was grateful that the team looked to my writing and experiences, rather than my lack of game writing experience when they took me on. Alex was brilliant in mentoring and supporting me in the more technical aspects of game writing. The setup was great as it allowed me to make the story my priority and the game aspects secondary to begin with. And as the project grew, a better balance was found, but the story was already embedded.
I would love to pursue more work in narrative design and game writing if the right opportunity presents itself. Just Add Oil and (publishers) Excalibur Games made the entire experience so wonderful that I hope that Road to Guangdong will do well enough for us to consider a next project together.
Listen to Guu Ma's Theme here.
Road To Guangdong is out now on PS4, Xbox One and Nintendo Switch, and September 4th on PC.